How to Go to Detox with FMLA


Taking a Leave of Absence From Work
There are many important factors to consider when it comes to seeking professional treatment for an alcohol abuse disorder. You might be concerned about covering the cost of medical detox; you might be worried about the implications of stepping away from your career while you undergo withdrawal. At Pine Tree Recovery Center we are available to walk you through every single step of the early recovery process, ultimately making the decision to seek professional help that much easier. We understand how scary it might seem to put your career on the back burner while you tend to your physical, mental and emotional health. However, we encourage you to consider how much more time, energy and attention you'll be able to put into your personal obligations once you get a hold on your drinking and start tackling responsibilities with a clear mind. Taking a break from your professional life does not mean you won't have a job to go back to once medical detox is complete. In fact, labor laws like FMLA (The Family Medical Leave Act) were developed to protect employees while they seek necessary medical services. To learn more about using FMLA for alcohol detox, contact us today.
What is FMLA?
The United States Department of Labor first implemented the Family and Medical Leave Act in 1993. This U.S. labor law requires covered employers to provide their employees with unpaid, job-protected leave for qualified medical or family-related reasons. An employee who utilizes FMLA for alcohol detox will still have access to group health insurance coverage under the same terms and conditions they would have had they not taken leave.
Eligible Employees Have Access To:
Twelve work-weeks of unpaid leave in a 12-month period for the birth of a child, caring for an ill family member or dealing with a serious health condition that makes completing work tasks difficult
OR, Twenty-six workweeks of leave during a single 12-month period to care for a covered service member with a serious injury or illness if the eligible employee is the service member's spouse, son, daughter, parent, or next of kin (military caregiver leave).
If you are currently employed full-time and you have been struggling with alcohol abuse or alcoholism, you might qualify for job-protected leave under FMLA. Alcoholism is a complex illness, and a person who struggles with alcoholism experiences a range of symptoms which must be treated in a designated treatment center. Alcoholism does not resolve on its own over time; in order for a person to get better they need to seek professional help.
At Pine Tree Recovery Center we employ evidence-based detox methods including medication assisted treatment, behavioral therapy and holistic approaches to recovery. Our main priority is providing our clients with a safe and pain-free alcohol withdrawal while equipping each individual with the healthy coping mechanisms and life skills they need to stay sober for years to come. Contact us today to learn more.
Using FMLA for Alcohol Detox
How do you use FMLA for alcohol detox? According to the labor law, "FMLA leave may only be taken for treatment for substance abuse by a healthcare provider or by a provider of health care services on referral by a health care provider." On the other hand, absence because of the employee's use of the substance, rather than for treatment, does not qualify for FMLA leave. This simply means you cannot stop showing up to work because you're grappling with an alcohol use disorder. In order for FMLA coverage to be applied you must be actively engaged in a treatment program.
At Princeton Detox & Recovery Center we have extensive experience helping people of varying professional backgrounds work out the details of FMLA job-security, ensuring they have a career to return to once they have been physically stabilized. We understand how important discretion is, especially when it comes to the professional lives of our clients. However, we also believe in direct and honest communication. In many cases, when an employer is made aware of an employee's intention to get clean and sober, they allow the employee the flexibility they need to receive treatment.
You are an employee, sure — but above all else you are a human being, and your health and happiness take priority.
Our Alcohol Detox Services Include
---
Is Detox Right for Me?
How can you determine whether or not medical alcohol detox has become necessary? If you answer "yes" to the majority of the following questions, entering into an inpatient detox program is likely a good idea.
Have you attempted to quit drinking on your own, unsuccessfully?
Do you have little control over how much you drink once you start drinking?
Have you bargained with yourself, saying things like, "I'll only drink beer, I'll stay away from hard liquor?"
Have you experienced consequences as a direct result of tour alcohol consumption?
Have your loved ones expressed concern about your drinking?
Has a medical professional advised you to cut back on your alcohol intake?
'Has your performance at work been suffering because of your drinking habits?
Do you spend a significant amount of time obtaining, using and recovering from the effects of alcohol?
Do you believe the quality of your life would improve if you gave up drinking?
Have you developed a physical tolerance?
Do you experience withdrawal symptoms when you stop drinking?
Ready To Begin Your Alcohol Detox?
We Offer A Safe & Effective Program
Don't let Alcohol addiction control your life.
Call us today and let's get you started on the path to a better you.
Pine Tree Recovery Center & Alcohol Detox
At Pine Tree Recovery Center our alcohol detox program is designed to help clients stabilize and address the underlying issues that contribute to addiction as they begin their journey to lasting recovery. Our clinicians and medical professionals are highly skilled experts in the field of addiction recovery, and a high staff-to-client ratio allows us to provide the personalized, one-on-one attention that is so critical in the early stages of recovery. When a person becomes physically dependent on alcohol, the physical body develops withdrawal symptoms as soon as the substance is no longer present in the system. Many people who abuse alcohol continue drinking despite awareness of the problems it causes simply to avoid unpleasant physical and psychological withdrawal symptoms.
Symptoms of Alcohol Withdrawal Include:
Extreme anxiety, nervousness and panic attacks
Depression, which can lead to suicidal ideation if not treated
Tiredness and fatigue, which is often coupled with insomnia/an inability to sleep
Irritability/mood swings
Shakiness and body tremors
The inability to think clearly/confusion
Persistent nightmares
Headaches
A complete loss of appetite
Nausea, vomiting and diarrhea
Rapid heart rate
If an alcohol abuse disorder is particularly severe the symptoms of withdrawal can be life-threatening. This is part of the reason why seeking medical detox is so important. Medical detox is also important because it helps lay a solid foundation for lasting recovery.
Begin Healing Now!
Have A Call With One Of Our Treatment Advisors
Caring & Experienced Staff

Fully Licensed & Accredited
Our Simple Admissions Process
As soon as you or your loved one makes the decision to seek help we will be available to help walk you through every step of the early recovery process. We know that working through the finer details like using FMLA to cover your job while you're in detox can seem overwhelming at first. Each one of our Treatment Advisors has extensive experience working with employers, FMLA and insurance. No matter what you need, we have you covered. All you need to do is make initial contact and we will take care of the rest. We look forward to speaking with you soon and helping you or your loved one get started on a fulfilling journey of physical, mental and emotional healing. Contact us today to learn more.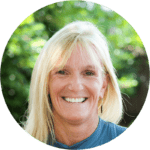 Reviewed for accuracy by:
Randi is a Licensed Clinical Social Worker and Licensed Alcohol and Drug Counselor and Supervisor who has over 20 years of experience in the field of mental health and addictions. She has worked in both clinical and administrative leadership roles and also has extensive career experience in gender specific trauma treatment, crisis intervention, structural family work and substance use disorder treatment and supervision.