Local addiction treatment has many advantages over seeking long-distance recovery programs, including family support, convenience, reduced travel costs, access to ongoing aftercare, and a sense of community and belonging. By providing individuals with the resources they need to overcome substance use, local treatment programs can help improve the health and well-being of individuals, their families, and their communities.
Pine Tree Recovery Center offers medical detox services for dependencies on substances such as opioids, alcohol, stimulants, and sedatives. Our intensive outpatient programs include individual and family therapies, medication-assisted treatment, aftercare planning, and more. Contact us today to learn more about our local addiction treatment options and the benefits of receiving the care and support you need near your home and loved ones.
Reduced Barriers To Accessing Treatment
Local addiction recovery programs can help reduce barriers to treatment in several ways, including by making treatment more accessible, affordable, and flexible. By providing treatment in a local and familiar environment, this can eliminate the need for resources to fund long-distance travel or take time off work. These programs can also offer more flexibility, such as the ability to take part in evening or weekend sessions, which can be more convenient for individuals who have family or work responsibilities that cannot be neglected.
Benefits of Being Close to Home With a Support Network
Choosing an addiction treatment program with family and community support readily available can be extremely helpful by reducing stress, increasing emotional and practical support, promoting accountability, and strengthening connections with loved ones. Addiction is considered a family disease and can damage relationships with others. (1) With help, however, individuals in recovery can work towards repairing and improving personal connections, leading to an increase in overall wellness and quality of life.
Being near home can provide those in recovery with emotional support, encouragement, and positive energy from family and friends. The person in recovery can be held accountable for their decisions and behaviors, which can help them stay on track and committed to their goals. Loved ones can also offer practical support, meaning they can assist with transportation and daily tasks and give feedback regarding important decisions. Moreover, having a local support network can relieve stress and anxiety, which are frequent triggers for relapse.
The Role of Community & Belonging in Addiction Recovery
Overall, community support is a critical component of addiction recovery, as it promotes accountability and a sense of belonging, increases access to resources, reduces stigma, and takes advantage of positive role models. (2) By working together, communities can help individuals in recovery achieve long-term success in their journey towards sobriety.
Benefits of Community in Recovery Include:
Community support can provide individuals in recovery with various forms of assistance beyond what their loved ones can offer and help reduce isolation and loneliness.
Peer support, such as through organizations like Alcoholics Anonymous, can be especially beneficial for individuals who may feel more at ease sharing their experiences with other individuals who've had similar experiences. (3)
Like with families, community support can help hold those in recovery accountable for their choices and actions.
Community support can provide individuals in recovery with access to a wide range of resources and services they may not be able to access on their own.
Communities can also help people feel connected to others and to the world around them.
Because stereotypes surrounding addiction still exist, community support can encourage individuals to seek help and share their feelings and challenges with peers and role models who understand what they're going through.
Access to Aftercare Services & Ongoing Support
Having access to aftercare services and continued support can provide individuals with opportunities to continue building the skills they need to maintain their sobriety. This can include therapy, skill-building workshops, counseling sessions, and other activities that can help them stay focused on their recovery goals. These opportunities can also provide positive reinforcement, boost self-worth, and motivate individuals to continue working on themselves and their sobriety.
Types of Local Aftercare Support
Overall, aftercare treatment is an essential part of addiction recovery because it provides ongoing support, treatment, and transitionary living options intended to help individuals maintain sobriety and prevent relapse. By taking part in aftercare treatment, individuals can continue to build on the progress they made during formal treatment and strive for long-term success.
Importantly, counseling and therapy can help individuals continue to address the underlying issues that may have played a part in their addiction and develop coping skills and strategies for maintaining their sobriety. Continuing care should also involve continuing emotional and physical support and monitoring, including check-ups with a healthcare professional or addiction specialist, drug testing, and other forms of ongoing support.
Sober living homes are often an essential resource in aftercare, as they can provide individuals with a supportive environment where they can be held accountable for their sobriety and continue to work on themselves and their goals. (4)
Our Drug & Alcohol Detox Services Include
---
Flexibility of Local Outpatient Addiction Treatment Programs
Local outpatient addiction treatment programs are more flexible than residential programs, which are more intensive and can be more costly in general.
Ways in Which Local Outpatient Treatment is More Flexible Include:
Scheduling—Individuals who have work or family obligations may be able to attend outpatient sessions in the evenings or on weekends, making it less challenging for them to fit treatment into their schedule.
Length of Treatment—Individuals may be able to choose a program that is shorter or longer, depending on their needs.
Treatment Options—Vital services featured in inpatient programs, such as individual counseling, group therapy, and medication-assisted treatment, can still be available while allowing individuals significant flexibility.
Location—Outpatient programs are often available in a variety of locations and settings, such as community health clinics or private practices. This can provide individuals with greater freedom in terms of choosing a location convenient for them.
Ready To Begin Your Drug & Alcohol Detox?
We Offer A Safe & Effective Program
Don't let Drug & Alcohol addiction control your life.
Call us today and let's get you started on the path to a better you.
Reduced Costs of Local Addiction Treatment
The reduced cost of local addiction programs can make them more accessible and reduce the financial burden for individuals seeking treatment. In addition to the expenses related to traveling and taking time off work, in-network insurance coverage and government programs may help pay for the costs of treatment.
Reasons Why Local Outpatient Programs May Be Less Expensive Include:
Compared to inpatient programs, local outpatient treatment does not require individuals to pay for room and board.
Many local addiction treatment programs accept health insurance, which can help cover the cost of treatment. This may include private health insurance plans, Medicaid, or Medicare. These forms of assistance may not be available for out-of-state treatment.
Some local addiction treatment programs may offer payment plans, providing individuals with a payment schedule instead of requiring them to pay all at once.
Many local rehab programs are funded, at least in part, by government grants and subsidies, thereby making treatment cost-effective for many individuals who do not have private health insurance or access to other forms of financial help. (5)
Some local outpatient programs offer sliding scale fees dependent on income, which can help ensure that treatment is available for those with insufficient financial resources. They may also offer grants or scholarships to help individuals who meet certain eligibility criteria pay for treatment.
Begin Healing Now!
Have A Call With One Of Our Treatment Advisors
Caring & Experienced Staff

Fully Licensed & Accredited
Contact Pine Tree Recovery Center for Help With Addiction Today
At Pine Tree Recovery Center, we help individuals heal and rebuild their lives with a comprehensive, multi-faceted approach to addiction treatment. We offer clinically advanced medical detox and outpatient treatment. Located in Portland, Maine, we work with families and communities to ensure our clients receive the support, tools, and resources they need to achieve abstinence and sustain long-term sobriety. For a free, no-obligation health insurance benefits check, contact us today to learn more.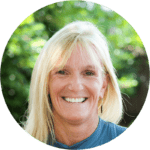 Reviewed for accuracy by:
Randi is a Licensed Clinical Social Worker and Licensed Alcohol and Drug Counselor and Supervisor who has over 20 years of experience in the field of mental health and addictions. She has worked in both clinical and administrative leadership roles and also has extensive career experience in gender specific trauma treatment, crisis intervention, structural family work and substance use disorder treatment and supervision.