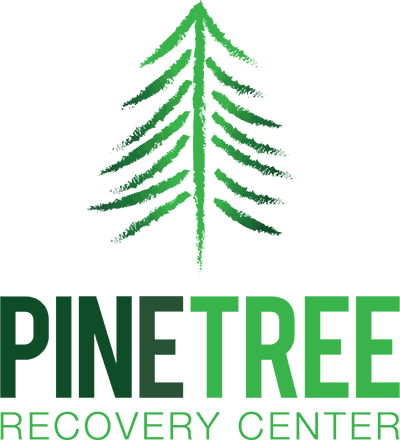 Maine's Premiere
Detox & Addiction Treatment Center
Pine Tree Recovery Center is part of the Guardian Recovery Network (GRN), a leader in substance use disorder treatment with two decades of experience providing a full continuum of care for clients and their families throughout the recovery process.
The Pine Tree Recovery Center experience was created by top addiction treatment professionals and using extensive feedback from clients to create a truly unique and highly effective program. We serve as the northeast region's leading substance use disorder detoxification and outpatient treatment center. Our highly trained staff utilizes detoxification protocols designed to comfortably and safely eliminate physical dependence on substances and works to effectively help clients take the first step in their recovery. Our outpatient program is focused on working with client throughout their recovery and helping them overcome the struggles that can lead to relapse.
Pine Tree Recovery Center utilizes a combination of evidence-based practices and holistic methods to provide an individualized recovery experience that is tailored to each patient's unique situation. The disease of chemical dependency can strike anyone, regardless of age, gender, education, or socioeconomic status. Pine Tree Recovery Center is here to help people redirect themselves out of that negative trajectory and successfully enter a new life free from addiction.
Our experienced and credentialed team of clinicians and case managers provides round-the-clock support to ensure that each client completes detoxification or our intensive outpatient program and complies with recommendations for continuing care upon discharge from our program.
Services include:
A Comfort-focused Facility
Pine Tree clients reside in a warm, welcoming community and experience luxury accommodations and homestyle amenities as they begin their recovery journey. Our medically-supervised facility is just 10 minutes from downtown Portland and provides a haven where clients can focus entirely on healing.
Features and amenities include:
Full-service kitchen and chef-prepared meals
Recreational activities
24/7 clinical and medical supervision
Well-appointed common areas
Optional private bedrooms
A GUARDIAN RECOVERY NETWORK FACILITY
At Guardian Recovery Network we operate a family of world-class facilities that are commitment to ethical excellence, professional integrity and clinical sophistication. Our carefully designed service continuum meets clients where they are—and empowers them with the tools for sustained recovery.
Reviews Of Our Services
Reviews From Around The Web