Therapeutic Methods


What is Motivational Interviewing?
Motivational interviewing for addiction recovery is an evidence-based therapeutic approach centered around a collaborative effort between the client and the individual therapist. The main priority of motivational interviewing, also known as MI, is to help clients gain the motivation necessary to maintain sobriety on their own accord once treatment comes to an end. In many cases a client will experience a certain level of ambivalence upon treatment admission. They might not believe they have the skills necessary to stay sober for a prolonged period of time, or they might not see the benefit of living a sober lifestyle. MI helps shift these beliefs, ultimately teaching clients they already have the skill set necessary to make positive lifestyle choices and work toward their personal goals. At Pine Tree Recovery Center we utilize MI in conjunction with a range of other therapeutic methods as part of our intensive outpatient treatment program. If you would like to learn more about MI or about our intensive outpatient program in Portland, Maine as a whole, contact us today.
Motivational Interviewing for Addiction Recovery
Motivational interviewing was developed by William R. Miller and Stephen Rollnick in 1983 and was first implemented in the field of mental health. The method was originally born from issues surrounding one-sided conversations about change. The two mental health professionals noticed the more advice and suggestions were piled on a person who was struggling with an issue, the more resistant and rebellious that person became. This is especially true of people struggling with addiction. In a traditional talk therapy environment the patient and the therapist play very specific roles. The patient needs help, and the therapist is the authoritative voice, repeatedly saying things like, "I suggest you do this," or, "You should avoid doing this."
During motivational interviewing sessions, however, the client and the therapist work collaboratively. The therapist uses a variety of techniques designed to facilitate open conversation and help the client come to their own conclusions. Autonomy and self-efficacy are supported, and the therapist supports the client by reinforcing personal ability. Over time, clients learn they have the ability to change their own behaviors for the better. They tap into a place of personal strength as they continue developing healthy coping mechanisms, and they begin to develop a vital sense of self-esteem.
The Techniques Employed During MI Sessions are:
Open-Ended Questions – Rather than asking 'yes' or 'no' questions, therapists guide conversation with open-ended questions. These questions encourage a deeper exploration of personal experiences and potential challenges.
Reflective Listening – This technique shows the client the therapist is actively listening and staying engaged. The therapist asks questions or offers reflection on specific subjects, allowing the client to expand on their thoughts and feelings.
Affirmations – Acknowledging a client's strengths is an important part of the addiction recovery process. If a client has no positive reinforcement they might become less inclined to continue meeting their personal treatment goals. Affirmations also help build a client's confidence in their ability to make positive changes.
Summarizing Conversations – The therapist summarizes important points made during the conversation using techniques like transitioning, linking and collecting.
Our Drug & Alcohol Detox Services Include
---
Benefits of Motivational Interviewing
Motivational interviewing is often used in an addiction treatment setting because of its extensive benefits. Of course, MI is not equally as beneficial for each individual client. Upon admission to our IOP program we conduct an in-depth assessment, which helps us determine which therapeutic methods are going to be the most beneficial to each unique case.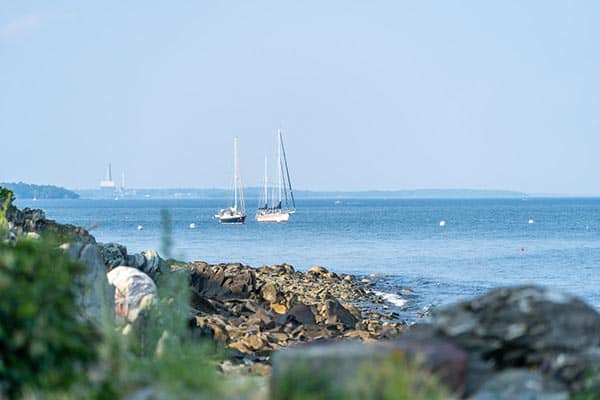 Benefits of Motivational Interviewing Include:
Encouraging clients to develop a trusting relationship with their therapist, which leads to more open and honest conversation.
Building the client's sense of self-esteem and self-confidence in their ability to stay sober.
Reducing the risk of future relapse.
Teaching clients to take responsibility for themselves and their own successes or failures.
Improving treatment receptiveness.
Showing clients they have the ability to change their own lives for the better and continue with positive lifestyle changes once treatment concludes.
This therapeutic method has proven effective for those struggling to commit to a sober lifestyle. It is not uncommon for people who have been abusing chemical substances for years to experience skepticism when it comes to completely restructuring their lives. MI provides clients with the tools they need to overcome ambivalence and fully commit to addiction recovery.
Ready To Begin Your Drug & Alcohol Detox?
We Offer A Safe & Effective Program
Don't let Drug & Alcohol addiction control your life.
Call us today and let's get you started on the path to a better you.
Additional Therapeutic Methods
Motivational interviewing is only one of the evidence-based therapies we utilize as part of our therapeutic treatment program. In addition to MI, clients participate in individual and group therapy sessions which center around several other techniques, including:
Cognitive Behavioral Therapy – Also known as CBT, this therapeutic method focuses on changing unhealthy and self-destructive patterns of thinking and behaving. CBT is based on the belief that psychological disorders, including substance abuse and dependence, are based (at least in part) on unhealthy patterns of thought and behavior. Clients learn how to better cope with detrimental thoughts, ultimately gaining a better understanding of their behaviors and working towards lasting change.
Dialectical Behavior Therapy – Also known as DBT, this therapeutic method is an offshoot of CBT which centers more around mindfulness, emotional regulation and improving interpersonal relationships. Clients develop a range of coping mechanisms including distress tolerance, interpersonal effectiveness and emotional regulation. They develop a vital skill set to help them make positive changes in every area of their lives.
Acceptance & Commitment Therapy – Acceptance and commitment therapy, abbreviated to ACT, is a therapeutic method geared towards helping clients develop mindfulness while learning to accept and work through uncomfortable emotions rather than attempt to control them.
Relapse Prevention Training – At Pine Tree Recovery Center we place a strong emphasis on the development of relapse prevention skills. Clients identify their personal relapse triggers and warning signs, and learn how to work through uncomfortable emotions in a healthy and productive way. Clients also have the opportunity to implement the skills they learn in a real-life setting and report back to their therapeutic group, allowing for peer support and encouragement.
Life Skills Training – Many clients who are in the IOP portion of our treatment program are faced with a range of challenges that go hand-in-hand with day-to-day life. Because active addiction strips people of their ability to function at a basic human level, many of our clients require guidance and support when it comes to vocational training or a return to education, working toward financial independence, healthy communication and engaging in self-care.
Holistic Therapies – We offer our clients a range of holistically based workshops and group sessions as part of our comprehensive Health & Wellness track. Clients have access to yoga therapy, reiki energy healing, mindfulness meditation workshops and an educational workshop focused on the 8 Domains of Wellness, which include the emotional, physical, occupational, intellectual, financial, social, environmental and spiritual aspects of wellness.
Begin Healing Now!
Have A Call With One Of Our Treatment Advisors
Caring & Experienced Staff

Fully Licensed & Accredited 
Begin Your Journey of Healing Today
At Pine Tree Recovery Center we believe in taking a whole person approach to addiction recovery, combining proven therapies with holistic approaches and medication assisted treatment options. We treat the physical, mental, social and emotional symptoms of addiction simultaneously. Our intensive outpatient treatment program in Portland, Maine serves as a step-down treatment option from our medical detox, or for those who have recently completed a higher level of care like residential inpatient treatment or partial hospitalization. Intensive outpatient can also serve as a viable standalone treatment option for some individuals.
If you are curious as to which level of clinical care is right for you or your loved one, our Treatment Advisors are available to help you make this important decision. The moment you contact us you are put in touch with an experienced Advisor who walks you through every step of the early recovery process, beginning with our straightforward admissions process. Our admissions process can be completed in as little as 15 minutes, and typically includes a brief pre-assessment and a free, no obligation insurance benefit check. Contact us today to learn more about our therapeutic IOP program and to get started (or continue with) your personal journey of healing.