Substance use has become a public health concern within the United States. Individuals of all ages, cultures, and backgrounds engage in substance use. Approximately 61.2 million individuals, 12 years of age or older, engaged in substance use during the year of 2021. (1) During the same year, 46.3 million individuals met the diagnostic criteria for a substance use disorder. (2) Of those diagnosed with a substance use disorder, 94 percent did not receive addiction treatment. (3) Addiction is a condition that impacts not only the individual engaging in substance use, but their family as well.
Here at Pine Tree Recovery, we offer services such as family therapy to help provide each individual with psychoeducation and effective communication techniques. With comprehensive options, our trained clinicians ensure that each treatment plan is individualized for the person's specific needs. Recovery is not always easy, but you are not alone. Start your recovery journey with Pine Tree Recovery.
The Impact of Addiction on Family Members
Oftentimes, when individuals discuss the impact of substance use, they focus on the one engaging in substance use. Though no one experiences the same consequences as the individual engaging in substance use, family members are often impacted as well. According to the National Center on Substance Abuse and Child Welfare, approximately 1 in 8 children living within the United States lived in a household with at least one parent who was diagnosed with a substance use disorder. (4) Additionally, those with a family members who engaged in substance use, specifically children, were more at risk of experiencing maltreatment. (5)
According to research, characteristics present in family units where an individual is engaging in substance use include: (6)
Dysfunctional family patterns and relationships
Unhealthy coping techniques
Lack of flexibility
High levels of distress
Low levels of family cohesiveness, agreement, and expressiveness
No two families experience the exact same dynamics, but these characteristics are usually shared between families where substance use occurs. Family systems and attachment theory are models that help provide a guide for understanding how substance use disorders impact the entire family.
The Benefits of Family Support in Addiction Recovery
Research has found that family support can help improve an individual's overall treatment outcomes. (7) Those who are children, spouses, siblings, and parents of individuals who engage in substance use are affected greatly by their loved one's addiction. Providing that individual with support can improve the overall well being of the substance user and their family members.
The Role of Family Therapy in Addiction Recovery
Family therapy is an important factor in the addiction recovery process. Family therapy involves the substance user, and their family members, sitting with a licensed clinician and discussing their past, communication styles, and any other important aspects that may contribute to substance use within their family. Family therapy can help those related to a substance user develop a new perspective and an understanding of their family members' substance use. Family therapy allows each individual the opportunity to be able to share and work through their thoughts and feelings.
Family members may not be aware of how their actions may be contributing or enabling their loved one to engage in substance use. Family therapy allows for family members to learn techniques that can help their loved one move towards recovery, without placing blame on any one individual. Here at Pine Tree Recovery, we offer family therapy services to help you and your family begin the healing process.
How Family Support Contributes to Positive Treatment Outcomes
Support from family members and other loved ones can be crucial in helping an individual begin and maintain a sober lifestyle. This is especially true for the early stages of recovery. Hardships may continue to occur during the recovery process. Developing a plan, as a family, for how to navigate hardships can help contribute to positive treatment outcomes.
It is beneficial to discuss and create a plan for the following challenges:
The individual relapses or returns to substance use.
Dealing with legal or financial consequences due to the individual's substance use.
The substance user experiencing mood swings or other symptoms associated with withdrawal.
The substance user finding it difficult to find or maintain employment.
Stopping the use of a substance is a commitment and may require multiple family members to provide support, whether that is emotional or financial, to help make the process a success.
Our Drug & Alcohol Detox Services Include
---
Strategies for Families to Support a Loved One in Recovery
There are some effective strategies that family members can employ to support their loved one in recovery.
Helpful strategies that families can utilize to help support their loved one in recovery include:
Educating oneself – Understanding the signs and symptoms of substance use can help individuals identify substance use within their family and effective techniques to help combat it.
Communicating – Speaking up and communicating your concerns can help the substance user realize how much their addiction has impacted themselves and their loved ones.
Being patient – It can take time for an individual to develop adaptive techniques to help overcome their substance use. Expecting immediate change can lead to feelings of disappointment or frustration.
Addressing Family Communication Issues in Addiction Recovery
There are different types of communication styles, and each individual and family follows specific communication styles. Poor communication can impact individuals and their family members. Improving the communication skills of each family member can help everyone address any conflicts or negative stressors present within the relationships.
Communication techniques that can help mitigate family issues include: (8)
Refraining from blaming and shaming one another.
Expressing concerns assertively.
Expressing hope that the substance user will get better following proper treatment.
Providing affirmations and positive reinforcement for positive changes and behaviors.
Developing proper communication techniques can take time, patience, and discipline. Family therapy is an effective, safe space for addressing communication issues, styles, and techniques.
Ready To Begin Your Drug & Alcohol Detox?
We Offer A Safe & Effective Program
Don't let Drug & Alcohol addiction control your life.
Call us today and let's get you started on the path to a better you.
How to Navigate Relapses & Continuing Care With Family Support
Relapses occur when an individual engages in substance use following a period of sobriety. Approximately two-thirds of those who receive substance use treatment relapse at some point. (9) Navigating through a family member relapsing can be difficult and it may elicit negative emotions. Here at Pine Tree Recovery, we offer relapse prevention training to help individuals identify triggers that may contribute to their continued substance use, and techniques to help with maintaining sobriety over time.
Begin Healing Now!
Have A Call With One Of Our Treatment Advisors
Caring & Experienced Staff

Fully Licensed & Accredited
Our Simple Admissions Process
If you suspect that you or someone you love are experiencing substance use, treatment may be the key to a healthy future. Contact us to speak with one of our Treatment Advisors, who will help guide you through our simple admission process. With therapeutic interventions that not only focus on the individual, but also their family, we are dedicated to reducing the negative impact that substance use results in. A free, no obligation insurance benefits check can be provided upon your request. Start your recovery and wellness journey today with Pine Tree Recovery.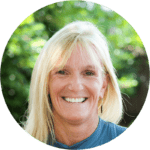 Reviewed for accuracy by:
Randi is a Licensed Clinical Social Worker and Licensed Alcohol and Drug Counselor and Supervisor who has over 20 years of experience in the field of mental health and addictions. She has worked in both clinical and administrative leadership roles and also has extensive career experience in gender specific trauma treatment, crisis intervention, structural family work and substance use disorder treatment and supervision.