More than 23 million Americans face addiction – making this one of the most devastating health crises in the country's modern history. Despite the prevalence of substance abuse and addiction, just 10% of people who need treatment ultimately receive treatment. This is a sobering statistic that paints a bleak picture.
So if you or your loved one are among the few seeking treatment for addiction, you should pat yourself on the back. Making the decision to get clean is a weighty one filled with uncertainty, fright and anxiety. The importance of this cannot be understated.
For many people, detoxing is the necessary first step for recovering from an addiction, and while "cold turkey" may seem like the faster way to rid your body of substances, the process is very dangerous and often leads to relapse. Whether the issue is addiction to opiates, benzodiazepines, alcohol or any other addictive substances – detoxing alone can prove to be counterproductive and ineffective.
There are three main reasons why detoxing alone is not a good idea:
1. Withdrawal symptoms can be severe
Withdrawal symptoms, which can begin as soon as a few hours after stoppage of the symptoms can be uncomfortable at best and deadly at worst. Specific withdrawal symptoms associated with drug detox depend on the substance being abused, but generally all withdrawals include some degree of:
Restlessness and anxiety
Muscle aches
Insomnia and fatigue
Gastrointestinal issues like diarrhea, abdominal cramps, vomiting and nausea
Rapid heartbeat and high blood pressure
Dilated pupils and issues with vision
For alcohol in particular, the withdrawal symptoms can be deadly. According to the National Institute on Alcohol Abuse and Addiction, the most serious alcohol withdrawal symptoms occur in about 10% of people who go cold turkey with drinking.
Our Drug & Alcohol Detox Services Include
---
These complications include:
Acute alcohol withdrawal syndrome
Delirium tremens
Seizures
Psychiatric issues that can lead to erratic and dangerous behaviors
Depending on the degree of abuse and the substance implicated in the abuse, withdrawal symptoms can last from a few hours to a few days and even up to a few weeks. Licensed rehabilitation facilities have medical detox programs staffed with trained professionals to help you safely and effectively manage the process of withdrawal.
Ready To Begin Your Drug & Alcohol Detox?
We Offer A Safe & Effective Program
Don't let Drug & Alcohol addiction control your life.
Call us today and let's get you started on the path to a better you.
2. Emotional support and counseling are integral to the foundation for recovery
Detoxing from drugs or alcohol can bring on a rollercoaster of emotions, and these ups and downs are best managed with support from health professionals and loved ones alike. This is especially true for people who have been abusing substances with the intention of numbing their emotional pains or self-medicating an undiagnosed mental health disorder.
Many rehabilitation facilities incorporate individual or group counseling components into a client's treatment plan as they are going through the detox process. Without this type of support, the chances of a sustained recovery are diminished.
3. Relapse is more likely among people who try to do the process alone
Relapse rates among people in recovery fall somewhere between 40-60%, and that number is higher among people who try to go through the process alone. For people who detox alone, relapse occurs for many reasons – including the discomfort of the withdrawal symptoms, the emotional turmoil that comes with the mood changes associated with detox, or simply because there is no one around to remind them to push through.
Begin Healing Now!
Have A Call With One Of Our Treatment Advisors
Caring & Experienced Staff

Fully Licensed & Accredited
There is Help Available for Those Pursuing Detox
Although the prospect of getting clean can seem daunting, you or your loved one should try and focus on the hopefulness that comes along with getting your life back. Detoxing with the physical and mental support offered in a rehabilitation facility is the best way to get started on the right foot with the process.
Getting sober is the best decision anyone with addiction can make, and while the process is difficult, it is cause for pride. Reach out to a rehabilitation facility that offers inpatient medical detox programs to discuss your options and start the process of reclaiming life for you or your loved one.
Sources:
https://www.surgeongeneral.gov/library/2016alcoholdrugshealth/index.html
https://www.centeronaddiction.org/addiction-research/reports/addiction-medicine-closing-gap-between-science-and-practice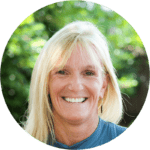 Reviewed for accuracy by:
Randi is a Licensed Clinical Social Worker and Licensed Alcohol and Drug Counselor and Supervisor who has over 20 years of experience in the field of mental health and addictions. She has worked in both clinical and administrative leadership roles and also has extensive career experience in gender specific trauma treatment, crisis intervention, structural family work and substance use disorder treatment and supervision.