Addiction Treatment


For College Students
College can be a time of self-exploration and discovery; of personal growth and emotional development. It can also be a time of heavy experimentation. Many college-aged young adults drink heavily during this time period and experiment with recreational drug use. Most young adults are able to shed the habits they pick up once they graduate from college and begin working to support themselves full-time. Others, unfortunately, fall victim to the vicious cycle of substance abuse and eventually develop physical dependencies on the substances they began experimenting with.
At Pine Tree Recovery Center we provide effective treatment options for young adults who have been struggling with substance abuse and dependence. Our medically monitored detox center is located in the heart of Portland, Maine. We combine evidence-based methodologies in order to provide a safe and pain-free drug and alcohol withdrawal while adequately preparing each of our clients to continue along the road of recovery. To learn more about entering into a program of recovery while in college, or to learn more about our medical detox program, contact us today.
Rates of Substance Abuse Among College Students
While college students abuse chemical substances of all kinds, rates of alcohol abuse and dependence are particularly high among people in this age group. According to the National Institute on Alcohol Abuse and Alcoholism, over half of full-time college students (53 percent) reported drinking alcohol at least once during the past month in 2019. Twenty-eight percent of college students reported binge drinking at least once within the past month. According to the 2018 Monitoring the Future College Students and Young Adults Survey, marijuana use among college-aged students is at an all time high. In 2013 it was estimated that 35.5 percent of college students smoked marijuana regularly. By 2018, this number had increased to 42.5 percent. During the same year 5.9 percent of college students reported using marijuana on a daily basis. Prescription opioid abuse among college students has been declining over the course of the past several years, though rates of prescription stimulant abuse (specifically Adderall) have been on the rise. 11.1 percent of all college students admitted to abusing Adderall at least once a month over the course of the past year; 14.6 percent of males in college use Adderall regularly as opposed to 8.8 percent of females. While alcohol is typically abused in a social setting, prescription stimulants are usually abused in an attempt to improve study habits or increase alertness and concentration. Regardless of which chemical substance you or your loved one has been abusing, Pine Tree Recovery Center is available to help.
Recovery in College
There are several reasons why a college student might be apprehensive about seeking medical detox or addiction treatment while still enrolled in school.
Reasons College Students Resist Treatment:
Fear of judgement by peers – College is a time of frequent social interaction and (for many) peer pressure. If a student takes time away to undergo detox in an inpatient facility they might be afraid that their peers are going to find out and start spreading rumors, or that their professors might find out and treat them differently. Reputable detox centers like Pine Tree Recovery Center value patient privacy and understand the importance of confidentiality. Additionally, undergoing drug or alcohol withdrawal typically takes approximately a week when overseen by a team of experienced medical professionals.
Fear of falling behind on schoolwork – Many college-aged individuals are concerned that seeking professional care is synonymous with falling behind. At Pine Tree Recovery Center we take the personal needs of each individual client into consideration upon admission. If a client needs to complete schoolwork in the evenings we can make arrangements so that their responsibility can be carried out. Depending on the type of substance used and the severity of the substance abuse disorder, detox can conclude quickly. We also work with each of our clients to develop an individualized aftercare plan that takes pre-existing obligations into account. The risk of falling behind due to drug or alcohol abuse is far greater than the risk of falling behind by going to detox.
Fear of leading a "boring life" in recovery or fear that it is "too soon" to get sober – Because the party scene is such a prevalent part of collegiate life, it can be easy to fall into a negative pattern of thinking as far as recovery is concerned. At Pine Tree Recovery Center we offer our clients guidance on how to have fun in recovery and build a network of sober peers.
Our Drug & Alcohol Detox Services Include
---
Experimentation or Substance Abuse?
It is sometimes difficult to tell when simple experimentation has crossed into potentially dangerous territory. Are you simply experimenting with your peers and taking things a little too far on occasion, or have you started to develop a physical dependence on the substance(s) you are regularly using?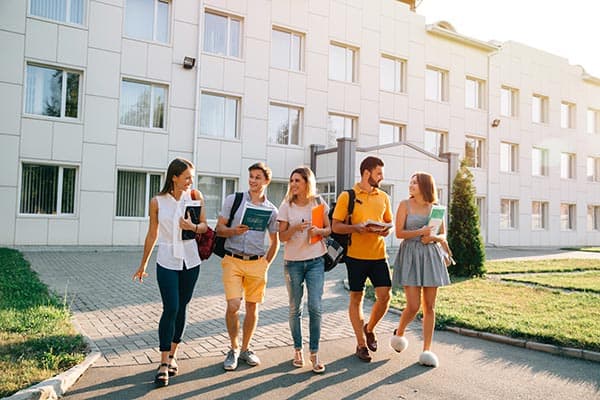 Treatment is a Good Idea if:
You have tried to cut back on your substance use but you haven't been able to do so for an extended period of time.
Your schoolwork has started to suffer as a direct result of your substance use.
You frequently show up late to class or miss class entirely because of your substance use.
Your close friends and family members have mentioned their concern regarding your patterns of substance use.
You often prioritize using your substance of choice over taking care of other responsibilities and personal obligations.
You spend a significant amount of time obtaining, using and recovering from the effects of your substance of choice.
You feel anxious or unable to perform when you don't have access to your substance of choice.
You have built a tolerance over time, meaning more of the substance is required in order for the same results to be produced.
You experience withdrawal symptoms when you attempt to quit cold turkey.
As soon as you begin experiencing withdrawal symptoms, it is a good indication that medical detox has become necessary. To learn more about our detox program in Portland, Maine, contact us today.
Ready To Begin Your Drug & Alcohol Detox?
We Offer A Safe & Effective Program
Don't let Drug & Alcohol addiction control your life.
Call us today and let's get you started on the path to a better you.
Benefits of Medical Detox in College
Undergoing withdrawal in a medical detox center has many benefits, the most obvious being an avoidance of potentially life-threatening symptoms.
Benefits of Medical Detox:
You have access to aftercare planning should you need to enter into a subsequent level of clinical care.
Catching an addictive disorder early on helps prevent more severe symptoms and related consequences in the future.
If you undergo detox as soon as an addictive disorder develops you have a higher chance of maintaining sobriety.
You have access to professional psychiatric care should you be struggling with an underlying mental illness or another underlying issue.
Your case manager is available to walk you through any additional recommended steps, like entering into a higher level of care.
Begin Healing Now!
Have A Call With One Of Our Treatment Advisors
Caring & Experienced Staff

Fully Licensed & Accredited
Our Simple Admissions Process
At Pine Tree Recovery Center we have developed an admissions process so simple it can be completed over the phone in roughly 15 minutes. As soon as you or your loved one makes the decision to contact us we provide a brief pre-assessment to ensure our medical detox program is the best option. Once the assessment is complete we offer a free, no obligation insurance benefit check and go over additional coverage options whenever necessary. We then help arrange local travel plans and answer any questions you still have about our medical detox program and subsequent treatment options. We understand that reaching out for help while still enrolled in school can seem overwhelming at first, which is why we are available to help you or your loved one every single step of the way. Contact us today to get started.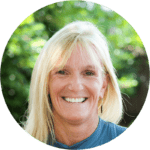 Reviewed for accuracy by:
Randi is a Licensed Clinical Social Worker and Licensed Alcohol and Drug Counselor and Supervisor who has over 20 years of experience in the field of mental health and addictions. She has worked in both clinical and administrative leadership roles and also has extensive career experience in gender specific trauma treatment, crisis intervention, structural family work and substance use disorder treatment and supervision.