One of the biggest concerns that newly sober addicts of every age face is whether or not they'll be able to have real, authentic fun in addiction recovery. This concern is especially common among youth and young adults who associate drinking and drug use with most social events. You might ask yourself, "How will I ever fit in if I can't drink at parties," or, "How will I enjoy a concert if I can't get drunk beforehand?" The truth of the matter is, if you're stable in your recovery you can safely go anywhere without fear of relapse. This stability will usually come after your first year and after you've worked the 12 steps of Alcoholics Anonymous in full. The mental obsession will be lifted and you'll be free to do whatever you want knowing that you'll have fun regardless of your sobriety.
However, in the first year it can be a little tricky to determine where you can and can't safely go. If there's a concert coming up that you want to go to, ask yourself the following questions:
Do I feel I'll be putting my recovery at risk if I go to this show?
Is there some part of me that thinks I might drink or use drugs again?
Am I going to the concert with friends who drink and use drugs?
Am I going because I like the atmosphere rather than the music?
Will I go despite the recommendation of my sponsor or other sober people I trust?
If you answered "yes" to any or all of these questions, you may want to reevaluate your motives. Check yourself before you wreck yourself! Call your sponsor and talk things through. If you answered "no" to all of these questions (and answered "no" honestly), you might be ready to attend your first sober concert – and trust us, if you follow our advice and stay sober you will have the time of your life.
Tips to Staying Sober at Concerts
Here are five steps you can take to ensure that you stay sober during any concert you attend:
1. Be sure that you bring a sober support system along with you.
Everything is easier when you've got some sober friends in tow. Make sure that you bring some really solid supports along with you to the concert (preferably with much more time than you have). It's also a good idea to have your sponsor on speed-dial in case you start to feel a little bit uneasy.
2. If you start to feel triggered or uncomfortable, have an escape route in place.
It's absolutely crucial that you realize one of the best methods of relapse prevention is removing yourself from the situation swiftly and entirely. There is absolutely no shame in admitting that you made a mistake and you aren't quite ready to attend an event like a concert. Keep yourself safe from potential relapse triggers and practice self-preservation as far as your sobriety goes.
3. If you start to feel uneasy before the event – just skip it!
Check in with yourself a couple of hours before the event begins. Be honest with yourself and how you're feeling. It might help to call a sober support and talk things through with them, or sit alone and meditate for 5-10 minutes.
4. Make sure you hit a meeting before and after the concert.
Making sure you bookend a potentially triggering event with two sober activities can make a world of difference. Go to a meeting before the event and share about your situation, being honest and open about the way you're feeling and what concerns you might have. Hit a meeting the morning after the concert and share your experiences – what was difficult, what was fun. Even if your experience was purely positive sharing about it might inspire someone else!
5. Have fun!
If you go through the checklist and you feel comfortable on all fronts (and you're doing what you need to do to take care of yourself) then just go and have fun! You deserve to do things that you enjoy, and you'll find that doing these things in recovery with a sober mind and body will change the entire experience for the better.
Our Drug & Alcohol Detox Services Include
---
Things You'll Learn at Sober Concerts
One of the most beautiful parts of attending a concert sober is how much you'll learn and how much insight you'll gain. Once you start attending concerts in your sobriety you'll like learn some of the following things:
You'll actually remember the concerts you're attending.
Remember that awesome concert you blacked out at five years ago? No? Well, that makes sense. Going to concerts in sobriety means that you'll actually remember the acts you see! Imagine that!
You'll start to realize what kind of concerts you like attending and what kind of concerts are probably better avoided.
Maybe you'll find out that you don't like hardcore metal as much as you though you did, and that mellow acoustic music is more your jam. Enjoy getting to know yourself and your personal likes and dislikes.
You'll get more comfortable letting loose and having fun while sober.
Practice makes perfect, as they say! The more you get attending events sober the more comfortable you'll start to feel in your own skin. By your third sober concert you'll know what precautions to take and what to do in order to have an absolute blast.
You won't embarrass yourself!
One of the greatest things about putting down the drinks and the drugs is that you'll be in complete control of your own mind and body. This means no dancing naked on tables, no unprovoked fist fights and no bathroom breaks in the middle of public alleyways.
You'll inevitably save money – there's no way around this.
Concerts are pricey as it is. Add your financial contributions to drugs, alcohol and whatever other party favors the crew decides upon and you're talking upwards of $100. In sobriety all you'll have to pay for is the price of the ticket itself – and maybe a bottle of water.
You won't wake up in the morning hating everything.
There are few things worse than that deep feeling of dread and emptiness you feel when waking up after a night of blacking out and making bad decisions. You might wake up hungover, wondering what happened the night before and whether or not you got into any serious trouble. There are few things as wonderful as waking up sober and knowing that you made decisions that were right for you in the long-run.
You (probably) won't lose anything.
Not only will you be better equipped to take of personal belongings at the concert, but you'll wake up in the morning knowing exactly where your wallet is!
Ready To Begin Your Drug & Alcohol Detox?
We Offer A Safe & Effective Program
Don't let Drug & Alcohol addiction control your life.
Call us today and let's get you started on the path to a better you.
Getting and Staying Sober – Relapse Prevention
Staying sober at concerts and other potentially triggering events depends heavily on relapse prevention techniques that you'll learn in inpatient drug and alcohol rehab. When you actively utilize these tools and techniques you'll be able to stay sober in any situation that might present itself. To learn more about relapse prevention or to seek help for an existing substance abuse disorder, give us a call. We're available to help no matter what stage you're at in your personal journey of recovery.
Begin Healing Now!
Have A Call With One Of Our Treatment Advisors
Caring & Experienced Staff

Fully Licensed & Accredited
To learn more about our relapse prevention programs give us a call today, and feel free to give us a call if you'd like some support or guidance when it comes to the more difficult-to-have conversations.
Get Help Now
24/7 Call (888) 693-1751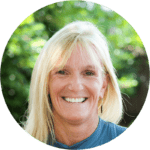 Reviewed for accuracy by:
Randi is a Licensed Clinical Social Worker and Licensed Alcohol and Drug Counselor and Supervisor who has over 20 years of experience in the field of mental health and addictions. She has worked in both clinical and administrative leadership roles and also has extensive career experience in gender specific trauma treatment, crisis intervention, structural family work and substance use disorder treatment and supervision.