Pine Tree Recovery Center is now in-network with Maine Community Health Options. This strategic partnership with one of Maine's leading insurers opens the door to quality addiction recovery services for a large number of Maine residents.
Pine Tree Recovery Center has long been a valuable resource for individuals and families in Maine, a state that has been acutely affected by America's addiction epidemic. Within the state of Maine, heroin and fentanyl-related deaths have increased annually from 2011 to a high of over 1 death per day in 2017. While deaths related to opioid drug use have narrowly dropped in the past year, the number of drug-related deaths associated with methamphetamine and cocaine use continued to climb.
Pine Tree Recovery Center has long offered its passion and expertise in a part of the country that needs it most and is grateful for the opportunity to reach more individuals from Portland and the surrounding communities through this partnership with Maine Community Health Options. Close to 54,000 Maine residents now have access to Pine Tree Recovery Center's services and programming using their health insurances through the new partnership.
Maine Community Health Options is a member-led non-profit health plan that offers health insurance to individuals, families and businesses in the state of Maine. A Consumer Operated and Oriented Plan (Co-Op), the insurance program was founded shortly after the Affordable Care Act was implemented. Maine Community Health Options offers low-cost health insurance coverage to individuals through the Health Care Marketplace and to small businesses who may otherwise be unable to afford an employer-subsidized commercial plan. Maine Community Health Options is one of five such Co-Op plans that are active across the nation and has successfully maintained affordable health insurance premiums even as the nation's health care costs continue to rise.
Our Drug & Alcohol Detox Services Include
---
Co-Ops, such as Community Health Options of Maine, operate with a patient-first mission, independent from government agencies or commercial insurers. Maine Community Health strives for productive partnerships with its members, businesses, and health organizations to improve health while controlling costs. Strategic partnerships such as that with Pine Tree Recovery Center are important in expanding affordable access to local inpatient and outpatient addiction treatment facilities.
Program Director, John Buro, states "We are thrilled to announce our new partnership with Maine Community Health Options as an in-network provider. This will expand access to those struggling with substance use disorder while offering the highest quality of care".
Ready To Begin Your Drug & Alcohol Detox?
We Offer A Safe & Effective Program
Don't let Drug & Alcohol addiction control your life.
Call us today and let's get you started on the path to a better you.
Maine Community Health Options understands that it's important for members to find quality care providers within their community. Choosing an alcohol or drug addiction facility within one's community keeps personal support systems nearby. This new partnership with Pine Tree Recovery Center is in line with Maine Community Health Options long-standing mission to work closely with local, in-network providers and their care management teams (nurses, social workers, and other healthcare professionals) who know how to best access community resources.
Begin Healing Now!
Have A Call With One Of Our Treatment Advisors
Caring & Experienced Staff

Fully Licensed & Accredited
Pine Tree Recovery Center is a private, state-licensed and JCAHO accredited substance use treatment center located in the heart of Portland, Maine. Pine Tree Recovery Center offers medically supervised inpatient detoxification and outpatient substance use treatment services. Inpatient detoxification services help individuals overcome the physical withdrawals of substance use in a comfortable medically supervised setting. Outpatient services are for those who have already completed inpatient treatment or need flexibility to continue to work or take care of family while receiving treatment. Pine Tree Recovery Center helps individuals throughout the state of Maine as well as neighboring states of Vermont, New Hampshire, Massachusetts, Connecticut and Rhode Island. Maine Community Health Options members who are in need of drug or alcohol detoxification or treatment services should contact a Pine Tree Treatment Advisor immediately to review their health insurance benefits and to find out more about admissions procedures.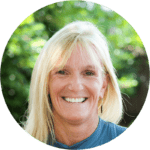 Reviewed for accuracy by:
Randi is a Licensed Clinical Social Worker and Licensed Alcohol and Drug Counselor and Supervisor who has over 20 years of experience in the field of mental health and addictions. She has worked in both clinical and administrative leadership roles and also has extensive career experience in gender specific trauma treatment, crisis intervention, structural family work and substance use disorder treatment and supervision.