Sobriety for All


Addiction Recovery in the LGBTQ+ Community
At Pine Tree Recovery Center we remain dedicated to providing the most focused and individualized addiction treatment available. In order to do so we focus on catering to the unique needs of each individual client. When it comes to different demographics, members of the LGBTQ+ community are often underrepresented in an addiction treatment setting. At Pine Tree Recovery Center we place a strong emphasis on inclusion and on providing members of the LGBTQ+ community with the resources and services they need to succeed in sobriety. To learn more about local LGBT recovery resources, contact us today.
What Contributes to Addiction?
Addiction is a disease that doesn't discriminate. It can affect anyone at any time, whether you are the CEO of a major corporation, an elementary school teacher, or an airplane pilot. However, some people are more susceptible to developing addictive disorders than others. The most common risk factors associated with addiction are:
Genetic predisposition – Addiction is a hereditary disease. The National Institute on Drug Abuse suggests that as much as half of your propensity to abuse chemical substances is based on your genetics. This means that if your parents (or other close relatives) have struggled with addiction you are more likely to develop a physical and psychological dependence with regular use.
Environmental factors – Environmental factors can contribute to addiction both earlier on and later on in life. For example, a child who is neglected or abused is more likely to turn to substance use, as is a child who lacks parental guidance or discipline. Later on in life, consistently high stress levels can lead to substance use. Spending time in a social circle that drinks heavily and condones daily drinking might also contribute to substance abuse and eventual substance dependence.
Underlying mental illnesses/dual diagnosis disorders – Untreated or undiagnosed mental illnesses increase the risk of addiction. People who are struggling with mental health conditions like depression or anxiety might find temporary relief from drugs and alcohol, but symptoms will always worsen in the long run.
Early use – The National Institute on Alcohol Abuse and Alcoholism reports that rates of substance abuse are highest among young adults between the ages of 18 and 25. If a person starts using a chemical substance before his or her brain has fully developed, the risk of addiction increases significantly.
The chemical substance that is being abused – The drug of choice also plays an important role. For example, regardless of how many risk factors you possess, a drug like crack cocaine or methamphetamine can rapidly lead to dependence.
The method of use – The method of use can actually increase the risk of physical and psychological dependence. For example, using drugs intravenously increases the risk of psychological dependence. The same goes for smoking drugs – both using substances intravenously and smoking substances causes them to enter the bloodstream more quickly, and leads to a more intense (yet short-lived) high.
Demographic – Members of certain demographics are more susceptible to substance abuse. For example, women are more susceptible to addiction than men, and men and women who are involved in certain high-pressure careers might be more likely to self-medicate stress levels. Similarly, sexual minorities are more susceptible to substance use and dependence than members of the general population. The LGBTQ+ community experiences particularly high rates of addiction.
Underlying, unresolved trauma – People who undergo any type of trauma are likely to self-medicate resulting symptoms with drugs and alcohol, which can lead to physical and psychological dependence over time.
Access to prevention– Even people who have several risk factors in place are more likely to avoid using drugs and alcohol altogether if they have direct access to prevention and related resources. For example, someone who has a genetic predisposition but who has a parent who has gotten sober might be given an in-depth talk about risk by that parent, and in turn might avoid chemical substances altogether.
Our Drug & Alcohol Detox Services Include
---
Addiction in the LGBT Community
The 2018 National Survey on Drug Use and Health reports that sexual minorities are more susceptible to substance abuse and dependence. The study reads, "More than a third (37.6 percent) of sexual minority adults 18 and older reported past year marijuana use, compared to 16.2% reported by the overall adult population.1 Past year opioid use (including misuse of prescription opioids or heroin use) was also higher with 9% of sexual minority adults aged 18 or older reporting use compared to 3.8% among the overall adult population. Additionally, 9% of sexual minority adults aged 26 or older reported past year misuse of prescription opioids—an increase from the 6.4% who reported misuse in 2017. However, there was a significant decline in past year prescription opioid misuse among sexual minority adults aged 18-25 with 8.3% reporting use in 2018."
If you are a member of the LGBTQ+ community and you have been struggling with substance abuse, you are certainly not alone. At Pine Tree Recovery Center we are dedicated to providing our clients with all of the resources they need to maintain continued success in sobriety.
Ready To Begin Your Drug & Alcohol Detox?
We Offer A Safe & Effective Program
Don't let Drug & Alcohol addiction control your life.
Call us today and let's get you started on the path to a better you.
Local LGBTQ+ Resources in Portland, Maine
Below is a list of LGBTQ+ recovery resources in Portland, Maine. At Pine Tree Recovery Center we are extremely well-integrated into the recovery community as a whole, and we maintain strong professional relationships with organizations that cater specifically to members of the LGBT community.
Begin Healing Now!
Have A Call With One Of Our Treatment Advisors
Caring & Experienced Staff

Fully Licensed & Accredited
Begin Your Recovery Journey Today
Rates of substance abuse and dependence are high throughout the entire country, though some regions have been more hard hit than others. The east coast has been especially hard hit. At Pine Tree Recovery Center we developed an effective program of addiction recovery geared towards helping people of all ages and in all demographics living in Maine and all surrounding areas. Our homestyle retreat facility, which is located in the heart of Portland, Maine, offers a variety of effective and evidence-based therapies and detox methods. Additionally, we focus our attention on providing the most focused and individualized care available. We believe that specialized care should begin as early as the first phase in the recovery process — medically monitored detox. At Pine Tree Recovery Center we believe that detox should be about more than a safe and pain-free withdrawal. We work to equip each and every one of our clients with the life skills and coping mechanisms they need to maintain success during the remainder of their recovery journey. To learn more about our LGBTQ+ friendly program of recovery, or to learn more about local recovery resources, contact us today.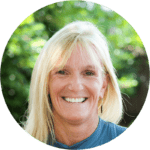 Reviewed for accuracy by:
Randi is a Licensed Clinical Social Worker and Licensed Alcohol and Drug Counselor and Supervisor who has over 20 years of experience in the field of mental health and addictions. She has worked in both clinical and administrative leadership roles and also has extensive career experience in gender specific trauma treatment, crisis intervention, structural family work and substance use disorder treatment and supervision.