While getting sick is an expected and common part of life, feeling under-the-weather can be a major relapse trigger for those who are new to sobriety. Most individuals who were actively abusing drugs and/or alcohol for any length of time turned to chemical substances as a means of self-medication, regardless of the circumstances. Of course, turning to drugs or alcohol when you are feeling under the weather is a great way to exacerbate the symptoms of your illness and cause you to feel a lot worse in the long run. If you are new to sobriety and you have not experienced coming down with something nasty, you will soon understand why it is so important that you have the proper coping skills in place in order to overcome relapse triggers and stay sober through any adverse situation that life – or flu season – might throw at you.
There are several reasons why getting sick in sobriety can be triggering. Here are a few of the more common reasons – of course, relapse triggers vary significantly on a person-to-person basis.
Being sick can feel like being hungover or dope sick – Just remembering how it feels to recover from a bender or how it feels to run out of your drug of choice can be triggering in and of itself. Your brain might say, "Hey, we feel crappy – time to re-up on the chemical substances!" Try to differentiate the two feelings and reach for home remedies that are geared towards relieving the nastier of the cold-related symptoms (try herbal tea with honey or over-the-counter fever reducers, for example).
Being sick forces you to isolate and skip out on 12 step meetings – It can be difficult to keep up with your recovery program when you are feeling under the weather. In this day and age, however, you can easily attend 12 step meetings from the comfort of your own home. In response to the COVID-19 pandemic many 12 steps meetings have gone virtual. Despite the fact that you should be physically isolating yourself when you are sick, you can still easily make phone calls and keep in close contact with your sponsor.
It is easier to fall into depression or self-pity when you are not feeling well – If you are feeling particularly crappy you might start thinking things like, "Why is this happening to me?" "When will I start to feel better?" Do what you can to stay positive. Remember that coming down with a cold or the flu happens to the best of us, and that you will undeniably feel good as new within a week tops.
When you are feeling sick, you want instant relief – As recovering addicts and alcoholics we still gravitate towards instant gratification. You may want instantaneous relief – remember that the best remedy is rest and relaxation. Allow yourself a little bit of time to heal and take care of your body to the best of your ability.
Most individuals who suffered from addiction are "control freaks." – We like calling the shots. Coming down with an illness that could last for days or weeks completely puts us out of our comfort zone because we have very little control of how long it takes us to recover. Think back to the last time you were sick and how long it took for the sickness to resolve. You made it through to the other side eventually – practice patient and self-care.
Staying Sober While Sick
In a study published by The Yale Journal of Biology and Medicine titled "Relapse Prevention and the Five Rules of Recovery," the three stages of relapse are discussed in-depth – emotional relapse, mental relapse and physical relapse. The study suggests that in order for relapse to be avoided the warning signs associated with emotional relapse must be adequately identified and tackled. Below is a closer look at the three stages of relapse in the context of being sick.
Our Drug & Alcohol Detox Services Include
---
Emotional relapse – During this stage of relapse the individual is not actively thinking about picking up. Maybe he or she has just come down with a cold and has started isolating and bottling up his or her emotions. During the first stage of relapse it is crucial that the individual reaches out – even if he or she is unable to leave the house because of the contagious nature of the illness. If you find that you are isolating and skipping meetings, call up your sponsor or another sober friend and discuss where you are at emotionally, and hop onto a virtual meeting and share openly and honestly.
Mental relapse – During this phase of the relapse process there is a war going on in the mind of the individual. A part of him or her wants to pick up, the other part wants to stay sober. Drug and alcohol cravings might be in full swing. If you find that you are playing with the idea of picking up a drink or your drug of choice, immediate action must be taken. The most important thing is that you own up to where you are at and what you are feeling, and share your situation openly and honestly with your sponsor or therapist. Say, "Listen, I'm feeling really under the weather, and it's become very hard for me to manage my symptoms. I feel like I'm on the verge of relapsing." If things get really bad you can also visit an emergency clinical – you might need antibiotics or another medication that will help symptoms resolve more quickly.
Physical relapse – During this phase the individual does pick up a drink or a drug and physically relapses. At Pine Tree Recovery Center our main priority is ensuring that our past clients never get to this point. For this reason we work hard to instill relapse prevention skills and healthy coping mechanisms in each of our clients, preparing them for the road ahead in every way that we can.
Ready To Begin Your Drug & Alcohol Detox?
We Offer A Safe & Effective Program
Don't let Drug & Alcohol addiction control your life.
Call us today and let's get you started on the path to a better you.
Healthy Coping Mechanisms
If you come down with an illness, having effective coping mechanisms in place is of the utmost importance. At Pine Tree Recovery Center we work hard to instill healthy coping mechanisms and relapse prevention skills in each and every one of our clients so that they are well-equipped to successfully tackle any challenges that early recovery throws at them. The British Journal of Addiction published an article titled, "Relapse Prevention: Introduction and Overview of the Model" that explains the importance of changing habits. One of the main goals of every addiction recovery program is helping clients make significant and lasting behavioral changes that will serve them as they navigate long-term sobriety. At Pine Tree Recovery Center we believe that relapse can be successfully avoided regardless of the circumstances so long as the right tools and skills are in place. We begin teaching our clients relapse prevention skills as soon as they enter into our comprehensive program of recovery, and clients work on developing and honing these essential skills throughout their treatment experience.
Begin Healing Now!
Have A Call With One Of Our Treatment Advisors
Caring & Experienced Staff

Fully Licensed & Accredited
If you have been suffering at the hands of a substance abuse disorder and you are in need of professional addiction treatment, or if you have been sober for an extended period of time and are struggling to stay sober because of an illness, we are available to help. Simply give us a call and our treatment advisors will walk you through our simple and straightforward admissions process or provide you with the tools and insight you need in order to stay sober long-term.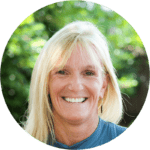 Reviewed for accuracy by:
Randi is a Licensed Clinical Social Worker and Licensed Alcohol and Drug Counselor and Supervisor who has over 20 years of experience in the field of mental health and addictions. She has worked in both clinical and administrative leadership roles and also has extensive career experience in gender specific trauma treatment, crisis intervention, structural family work and substance use disorder treatment and supervision.