Getting Sober in the New Year
The New Year is finally here, and you know what that means – time to write out some New Year's resolutions and begin striving towards self-betterment. After the year we've had we might find that we have a little more than usual to work on… after all, many of us have spent the past several months socially distanced and quarantined, battling a wide range of uncomfortable emotions, completely rational fears and newfound insecurities. Some of us have turned to sleeping 12 hours a day, others have turned to virtual Alcoholics Anonymous meetings and indoor workouts and still others have turned to… excessive wine consumption. We all have different methods of coping. Yes, some might be more productive than others, but in any case – the New Year is finally upon us, and we all have been gifted the chance to start anew.
If you have been throwing back a little more wine than is normal to help pass the time, you might be wondering how to make a New Year's resolution to quit wine entirely. You can start increasing the chances of an amazing new year right now by committing to personal change.
The Tricky Thing About New Year's Resolutions
Setting New Year's resolutions is a long-standing tradition, one that most of us honor in one way or another. While we might not sit down and write out a lengthy list of personal goals, most of us at very least contemplate ways in which we can improve our lives during the coming year. The tricky thing about New Year's resolutions, however, is that – without even realizing what we are doing – we almost always set ourselves up for failure. This is because most of us either set the bar too high with unrealistic expectations OR because we experience a steep decline in motivation just several weeks into the New Year.
For example, say you want to cut back on your wine consumption next year. What used to be one or two glasses enjoyed over dinner has quickly become a bottle and a half every night. You know that if you don't quit drinking wine, your tolerance will continue building and soon you'll be up to three bottles every day. Not only can you not afford that habit – that's really just a lot of wine. So you sit down on December 31st and write out a list of personal resolutions, which begins with, "Stop drinking wine." Come January 1st, you are still strong in your resolution – you have not touched a single drop of wine since the night before. You decide to head to a friend's house for a small New Year's Eve gathering – just to hang out for a bit, watch the ball drop and socialize. Towards the end of the party, your friend starts handing out champagne flutes for a midnight toast. At first, you refuse. Then you start thinking to yourself, "Well, champagne isn't really wine. I think one small glass of champagne would be fine. I'll stop again after that." The next day you head to the store to buy a bottle of champagne, convincing yourself that the two are not interchangeable
Our Alcohol Detox Services Include
---
A Matter of Weak Resolve – Or an Alcohol Use Disorder?
When someone who has been struggling with an alcohol use disorder makes quitting a New Year's resolution, there is a near-one hundred percent chance the resolution won't stick. This is simply because alcohol abuse cannot be willed away. Addiction is not a matter of strong personal conviction or resolve – it is a relapsing brain disease, one that is chronic and can be effectively treated but never cured. If you want to quit drinking and you find that you are unsuccessful in doing so on your own time and time again, it might be because you are struggling with a diagnosable alcohol use disorder, and professional help has become a necessity. Here are several ways to tell – if you answer "yes" to more than one of the following questions, it is probably a good idea to take an honest look at your wine drinking:
Have you tried to cut back on your wine consumption multiple times, only to find yourself right back where you started?
Have your close friends and/or family members ever commented on your wine drinking habits, or expressed any level of concern?
Have you experienced any personal consequences as a direct result of excessive wine consumption? (These consequences could be interpersonal, work-related, school-related, financial or legal in nature.)
Do you want to quit drinking so much wine but find yourself unable to do so?
Has a medical professional ever suggested you quit or cut back on drinking?
Do you spend a lot of time thinking about drinking, purchasing wine, drinking and recovering from the effects of alcohol?
Do you ever feel stressed out or anxious when wine is not readily available?
If you did answer "yes" to one, some or all of the above-listed questions, you might be struggling with a diagnosable alcohol use disorder. Depending on the severity of this disorder, inpatient treatment might be necessary. If you would like to learn more about your treatment options give us a call now.
Ready To Begin Your Alcohol Detox?
We Offer A Safe & Effective Program
Don't let Alcohol addiction control your life.
Call us today and let's get you started on the path to a better you.
How to Quit Wine – Tips and Tricks
If you do not believe that your drinking habits have progressed into dangerous territory and you still think you can quit on your own, there are several steps you can take to ensure that your New Year's resolutions stick. However, keep in mind – there is no shame in seeking help. Even if you do not require a higher level of clinical care – like long-term residential treatment – there is a very good chance that you will benefit from an intensive outpatient treatment program, or even one-on-one therapy sessions with a licensed addiction specialist.
How to stay sober – tips and tricks:
Make sure that you are in a safe and supportive environment, and that there is no wine present in the house – Say, for example, you have a roommate who is a huge wine drinker. This will obviously make quitting more difficult. If you are serious about quitting, you might want to look into sober living housing options – or at least find a roommate situation with other sober adults.
Seek additional support – Quitting cold turkey is difficult enough on its own – attempting to go at it alone, with no outside support or encouragement, is essentially setting you up for failure. If you are still on the fence about residential treatment, try attending a local Alcoholics Anonymous meeting. Here, you will meet like-minded men and women who have been exactly where you are now. They will be able to offer you advice and help point you in the right direction.
If you are hesitant about committing to inpatient rehab, at least check yourself into a medical detoxification program – especially if you have been drinking wine daily for any extended period of time – The symptoms associated with alcohol withdrawal can be extremely dangerous – even life-threatening – when not medically supervised. Additionally, the clinical team at the medical detox facility conducts an in-depth medical assessment, which helps determine whether or not a continuation of clinical care is necessary. This takes all of the guesswork out of the equation.
Begin Healing Now!
Have A Call With One Of Our Treatment Advisors
Caring & Experienced Staff

Fully Licensed & Accredited
If you have tried to quit wine before and you have been unsuccessful, reach out to Pine Tree Recovery Center today. We offer free, no obligation pre-assessments which can be easily conducted over the phone. We ask a series of simple questions about your personal history and your drinking habits – this helps us determine which level of clinical care (if any), is right for you. With the New Year already unfolding, there is no reason to hesitate. Contact us today for more information or to begin your own personal journey of alcohol addiction recovery.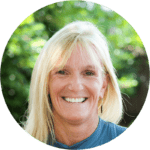 Reviewed for accuracy by:
Randi is a Licensed Clinical Social Worker and Licensed Alcohol and Drug Counselor and Supervisor who has over 20 years of experience in the field of mental health and addictions. She has worked in both clinical and administrative leadership roles and also has extensive career experience in gender specific trauma treatment, crisis intervention, structural family work and substance use disorder treatment and supervision.