Maintaining Recovery Over the Holidays
The holiday season can be an exceptionally trying time as it is – for those of us in addiction recovery, this time of the year can prove to be more triggering than most. We are constantly barraged with a wide range of stressors, from unrealistic expectations and over-commitment to financial stress and strain, and the general feelings of fatigue that tend to go hand-in-hand with spreading ourselves too thin. Not to mention, with a second wave of COVID-related shutdowns underway, this holiday season is likely to look slightly different than the one we're used to. Not only will we have to cope with the standard holiday-related stressors, but we will undeniably be facing a unique set of issues, from social isolation to the newfound feelings of fear and anxiety that are likely to go along with traveling long distances in the midst of a global pandemic. The good news is, there are many ways to navigate this time of year while maintaining your sobriety and keeping your program of recovery intact. While you may have to put forth a bit of extra effort, there are steps you can take to protect your sobriety and make sure that you transition into the new year as healthy, happy and optimistic as you were prior to the madness that has been 2020.
"Spending time with difficult family members, grieving the loss of a loved one, feeling pressure to give gifts when finances are tight and even loneliness can leave people feeling sad, angry or even depressed." For men and women who are in addiction recovery, these standard holiday stressors can prove to be extremely dangerous – they can be relapse triggers, and when not adequately addressed, and lead recovering alcoholics and addicts straight back to drinking and using.
Some of the most common holiday-related relapse triggers include:
Changes to the normal day-to-day recovery routine
An increased access to alcohol and other chemical substances
Feelings of loneliness and social isolation
Returning home to a dysfunctional family unit
A disruption and necessary treatment, like individual therapy or psychiatric care
The financial stressors that go hand-in-hand with increased vacation time and the pressure of gift-giving
Seasonal depression
Traveling in the midst of a global pandemic
Returning to hometowns and childhood homes and spending time with old friends
Reminiscing about past holiday seasons, especially if an individual has since sustained a significant loss
If you experience any of these triggers, know that you are not alone. Also know that there are steps you can take in order to protect your recovery and stay sober year-round.
Our Drug & Alcohol Detox Services Include
---
6 Steps You Can Take to Protect Your Recovery
If you feel like an event might be especially triggering, remember that you can always say "no." – Despite how you might feel, you don't even have to give an explanation – especially not during these strange and unprecedented times. If you got invited to a party that you don't feel comfortable attending, simply say, "Thanks for the invite – I'm still quarantining."
Make self-care priority, and recognize that the show will go on with or without you – Always prioritize yourself and your own well-being and recovery. If you are asked to bring a dessert to a holiday-themed potluck, remember that even if you don't show up with a bundt cake in tow, Christmas will not be ruined. Weigh out your options and avoid situations that will put your sobriety at risk.
Increase your support system and make sure that you have sober friends on speed dial – If you do decide to attend a social gathering or a family-oriented event, let some of your sober friends know where you will be and make sure that they are available to take a phone call if need be. Talking through a stressful situation with someone you know and trust can make all the difference in the world.
Limit the time you spend with your relatives and your dysfunctional family (if they are dysfunctional) – Some of us were blessed with loving and functional family units, who cook a ham, say a prayer and call it a night. Most of us, however, come from a long line of highly dysfunctional human beings – after all, we are a largely product of our environment. If your parents asked you to fly home for a week, remember that you can thank them for the offer while booking a return flight three days after your arrival date. Do what is best for you.
Eat well and be merry without overindulging – For many of us, overindulgence can be a relapse trigger. Remember to practice moderation while treating yourself a reasonable amount.
Develop and celebrate new holiday traditions that don't involve drinking or drug use – Develop new holiday traditions that don't involve chugging half a gallon of spiked eggnog, like finding a unique Christmas tree in the woods, chopping it down and decorating it with a wide array of handmade ornaments. Make volunteering at a local soup kitchen or organizing a toy drive a new holiday tradition. Host a sober movie night with a small circle of your closest friends. Developing new traditions that are both fun and rewarding is an excellent way to avoid falling back into old, unhealthy behaviors.
Ready To Begin Your Drug & Alcohol Detox?
We Offer A Safe & Effective Program
Don't let Drug & Alcohol addiction control your life.
Call us today and let's get you started on the path to a better you.
Knowing When to Say "No"
Yes, 2020 has been a wild ride, and most of us are looking forward to the new year with baited breath. Though it can be difficult to find the positives, one of the blessings that goes hand-in-hand with these strange times is your increased ability to say "no" without being questioned. If your family has been begging you to travel home for Christmas, for example, and you know that doing so will put you and your sobriety in a precarious position, all you have to say is, "I would love to, but I really don't feel comfortable traveling yet. I promise I'll make it out next year." If you receive an invitation to a holiday gift exchange but you know the spiked eggnog will be flowing, simply say, "I appreciate you thinking of me, but I'm still avoiding parties and other social gatherings until the whole COVID thing mellows out a bit." There is a very good chance that no one will question your integrity or your (responsible) decision to stay home and binge-watch Christmas classics.
Begin Healing Now!
Have A Call With One Of Our Treatment Advisors
Caring & Experienced Staff

Fully Licensed & Accredited
Our Simple Admissions Process
Pine Tree Recovery Center is dedicated to helping men and women of all ages and walks of life overcome substance abuse and dependency. We have developed a comprehensive and highly individualized curriculum of clinical care, geared towards helping our clients identify and work through their own personal relapse triggers. If you or someone you love has been suffering at the hands of a substance abuse disorder, simply give us a call for more information on our unique and effective program of recovery. For more tips on how to stay sober this holiday season and if you have any questions or are ready to get started, reach out to us today at (888) 693-1751. We are available 24/7 and look forward to speaking with you and helping you in any and every way possible.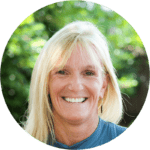 Reviewed for accuracy by:
Randi is a Licensed Clinical Social Worker and Licensed Alcohol and Drug Counselor and Supervisor who has over 20 years of experience in the field of mental health and addictions. She has worked in both clinical and administrative leadership roles and also has extensive career experience in gender specific trauma treatment, crisis intervention, structural family work and substance use disorder treatment and supervision.