Watching a loved one suffer at the hands of an addictive disorder is one of the most emotionally and mentally depleting experiences an individual can possibly undergo. If you have a spouse who has been suffering from addiction, you probably feel an overwhelming amount of emotions on a daily basis – sadness, defeat, concern, worry, anxiety, agitation, resentment and anger… the list goes on and on. It might seem like no matter what steps you have taken to try and get your spouse into treatment, he or she has either agreed and changed his or her mind or refused professional care entirely. This can be endlessly frustrating. Fortunately, there are options available. At Pine Tree Recovery Center we offer professional intervention services to those who have been suffering from addiction and are experiencing denial. Addiction is a disease of denial, and no matter how obvious the consequences of your spouse's addiction might seem to you and the rest of the outside world, he or she is unable to look at these consequences in a logical light. So what do you do if you have an addicted spouse? How do you help the person you love more than anything overcome addiction once and for all?
Having an Addicted Spouse
At Pine Tree Recovery Center we understand how urgent it is that your loved one receive the professional help he or she needs. In fact, many of our dedicated and compassionate staff members have been through exactly the same thing at one point during their lives, offering them a unique insight and an important level of understanding. We know exactly how it feels to be at the end of your rope – completely out of options and seemingly left out in the cold. The good news is that we absolutely can help you get your spouse into addiction treatment.
Being married is rewarding, but it is certainly not made any easier when substance abuse or dependency is involved. If you previously had any issues that you were trying to work through, they will be infinitely amplified. New issues are bound to arise, and they will all seem impossible to effectively conquer. Your relationship will become dysfunctional, and you will probably feel like giving up completely from time to time. For this reason, Pine Tree Recovery Center does much more than merely help you get your loved one into treatment. We also offer intensive family therapy programs, geared towards restoring a healthy dynamic within your relationship and ultimately helping you heal individually and as a whole.
Understanding Boundaries
If your spouse has been suffering from addiction, you might start to place the blame on yourself. You might internalize his or her struggles and take far too much emotional stress upon your own shoulders as you try to fix everything on your own. It is important to recognize that addiction is a chronic and relapsing disease – it is not anyone's fault, and it can happen to anyone. One of the most effective ways to stop blaming yourself and to begin working on your own emotional and mental health is by setting a solid set of personal boundaries. We understand just how difficult these can be to uphold – you love your spouse, of course, and if he or she asks for anything you want nothing more than to be there. However, setting and maintaining healthy boundaries is essential – and doing so will help prompt your spouse to enter treatment sooner.
What does it mean to set healthy boundaries? Basically, doing so is the exact opposite of enabling unhealthy behaviors. For example, if your spouse repeatedly leaves beer bottles around the house, setting a healthy boundary would be saying something along the lines of, "I'm not going to clean up after you any longer. It hurts me that you don't participate in the household chores." That sentiment must be followed up with a clear-cut action – refusing to pick up the beer bottles, and taking care of one half of the household chores as you explained you would be. A professional therapist can easily help you set and maintain effective personal boundaries – simply call Pine Tree Recovery Center today and we will gladly point you in the right direction, connecting you with someone who can help.
Our Drug & Alcohol Detox Services Include
---
Steps You Can Take
What steps can you take to help prompt your addicted spouse to seek professional treatment? According to an article published by Very Well Mind titled, "Coping With a Family Member in Alcohol or Drug Rehab," encouragement and support are crucial to your loved one's recovery during every single step of the process. Despite the fact that you might get immensely frustrated and resentful from time-to-time, the very best thing you can do is learn how to be calm and patient with your spouse, and process uncomfortable emotions effectively on your own time. This being said, one of the best steps you can do to help your spouse is seeking professional, individual therapy on your own. A licensed, unbiased and compassionate therapist has extensive experience working with cases similar to your own, and they will be able to guide you through the process while offering you support and encouragement.
The next best thing to do is stage a professional intervention with the assistance and guidance of one of our licensed interventionists. Attempting to stage an intervention on your own can easily backfire. Hiring on a professional ensures effectiveness – you can rest assured that at the very least, the staged event will plant a seed that will someday blossom into willingness.
Ready To Begin Your Drug & Alcohol Detox?
We Offer A Safe & Effective Program
Don't let Drug & Alcohol addiction control your life.
Call us today and let's get you started on the path to a better you.
Our Family Program
The US National Library of Medicine published an article in a journal called Social Work in Public Health titled, "The Impact of Substance Use Disorders on Families and Children: From Theory to Practice." The study shows that substance abuse does indeed affect the entire family unit, and that the effects of addiction can last long after inpatient treatment concludes if the family members of the addict or alcoholic do not seek help themselves. For this reason, Pine Tree Recovery Center has developed an integrated and effective family program for the loved ones of those who are suffering from substance abuse and dependency. We offer family therapy sessions and case management services – upon admission to our program, each client is assigned a case manager, who keeps the family informed during every major phase of the recovery process.
Our Simple Admissions Process
At Pine Tree Recovery Center we do everything in our power to make sure that once your loved one commits to addiction treatment, the remainder of the process is simple, straightforward and essentially stress-free. Many of our staff members have helped a loved one through treatment themselves, and therefore understand the emotional and mental toll that the intervention process can take. Once your spouse commits to recovery, our team of trained addiction counselors is available to take over for the interventionist. Simply give us a call and we will walk you through the entire admissions process from start to finish.
The first step is identifying how you and your spouse will cover the cost of treatment. Pine Tree Recovery Center accepts most major insurance providers, meaning that if you are currently insured there is a very good chance that the entire treatment process is partially or entirely covered. We offer free, no obligation insurance benefit checks that take no longer than several minutes over the phone. Once your coverage is determined our Treatment Advisors move on to helping you develop viable travel plans. If you cannot transport your spouse on the designated day of intake, we do have experienced drivers available.
Begin Healing Now!
Have A Call With One Of Our Treatment Advisors
Caring & Experienced Staff

Fully Licensed & Accredited
Once your spouse arrives at our facility, he or she undergoes an in-depth evaluation to help us determine which recovery methods are going to be the most beneficial for his or her unique case. Once the evaluation is complete, your spouse will be made to feel right at home in our private, homestyle facility. Case managers are going to keep you updated on your spouse's progress as he or she navigates early recovery. To learn more about our comprehensive and highly individualized treatment program, give us a call today 24/7 at (888) 693-1751 or submit this form online click here.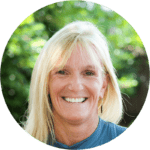 Reviewed for accuracy by:
Randi is a Licensed Clinical Social Worker and Licensed Alcohol and Drug Counselor and Supervisor who has over 20 years of experience in the field of mental health and addictions. She has worked in both clinical and administrative leadership roles and also has extensive career experience in gender specific trauma treatment, crisis intervention, structural family work and substance use disorder treatment and supervision.