Overcoming Alcohol Abuse and Alcoholism
Alcohol use disorder is a chronic and relapsing issue, characterized by an inability to quit or cut back on alcohol consumption despite an accumulation of personal consequences. These consequences can be health-related, legal, financial, occupational or interpersonal, but regardless of their nature, one fact remains constant – alcoholism can completely destroy the lives of everyone it touches. If you or someone you love has been suffering at the hands of an alcohol use disorder of any severity, Pine Tree Recovery Center is available to help. As Maine's premier medical detox center, we offer a range of clinical and medical services geared towards making alcohol withdrawal as safe and pain-free as possible. The therapeutic services we provide are individualized and comprehensive, and cannot be found in any state-funded detox facility.
Alcoholism- Facts and Statistics
Alcoholism is a widespread disease, one that does not discriminate and can affect men or women in any demographic and of any social standing. According to the National Institute on Alcohol Abuse and Alcoholism, 14.1 million American adults struggled with a diagnosable alcohol use disorder in the year 2019 alone. However, only about 7.9 percent of all men and women who struggled with an AUD received any level of professional addiction treatment. Those who failed to seek treatment often remained unaware of the extensive, recovery-oriented resources that were available to them in their immediate area. If you or someone you love has been struggling with an AUD of any severity and you are living in Portland, Maine or any surrounding area, Pine Tree Recovery Center is available to help. Call us today to begin your personal recovery journey.
Alcohol Withdrawal and Medically Monitored Detox
Alcohol withdrawal can be extremely dangerous depending on how long alcohol was being abused and the severity of abuse. If you or your loved one has been suffering from a moderate or severe alcohol use disorder, medically monitored detox is always a necessary first step.
Symptoms of alcohol withdrawal typically peak within two to four days after stopping use, and can include nausea and vomiting, extreme anxiety, body tremors, hallucinations and seizures. At Pine Tree Recovery Center we have carefully developed a comprehensive alcohol detox program that provides clients with a safe and pain-free withdrawal.
Our Drug & Alcohol Detox Services Include
---
The Medical Detox Services We Provide
At Pine Tree Recovery Center we offer the following recovery-related services:
Crisis Intervention – When a loved one is in a state of crisis, reaching out on their behalf is often the best step you can take. Alcoholism is a progressive disease, and the associated symptoms can quickly become life-threatening. All of the interventionists associated with Pine Tree Recovery Center are licensed and highly experienced, and they have extremely high success rates. If you know that your loved one needs professional treatment but he or she remains unwilling to seek it, we are available to help. Simply call us today and explain your current circumstances, and we will put you in touch with one of our trained interventionists.
Addiction Assessment – Before a client is admitted to our recovery program we conduct a detailed, four-part addiction assessment, which includes a medical, psychosocial, psychological and physical evaluation. The initial addiction assessment helps our clinical and medical team determine which detox methods are going to be the most effective for each unique case. No two experiences with alcoholism are the same, therefore no two medical detox programs should be identical. We custom-tailor a detox plan for each individual client based on his or her personal background and the presence of any underlying health conditions.
Medical Detoxification – Without around-the-clock care and medical supervision, the symptoms associated with alcohol withdrawal can be dangerous – even life-threatening, in extreme cases. We offer a medical detoxification program that focuses on a safe and pain-free withdrawal and on laying a solid foundation for lasting sobriety. We utilize a combination of proven clinical methods (like Medication Assisted Treatment), intensive therapeutic care and proven holistic detox modalities.
Intensive Therapeutic Intervention – At Pine Tree Recovery Center we offer individual, group and family therapy as part of our comprehensive alcohol detox program.
Case Management – While alcohol detox is a crucial phase of every multi-phased continuum of clinical care, it is not an effective stand-alone solution. Upon admission to our medical detox program each client is assigned a case manager, who helps the clients develop a solid plan for continuing care while answering any questions, communicating with the client's loved ones and offering additional support. Case managers work closely with the clinical team to make sure that all personal treatment goals are being met, and that the aftercare plan is being modified accordingly as the recovery process progresses.
Thorough Aftercare Planning – We ensure that each and every one of our clients leaves our program with a viable aftercare plan in place. Most aftercare plans include an immediate transition into the next appropriate level of clinical care (inpatient treatment or intensive outpatient treatment, depending on the severity of the alcohol use disorder). Aftercare planning is absolutely essential to relapse prevention.
Ready To Begin Your Drug & Alcohol Detox?
We Offer A Safe & Effective Program
Don't let Drug & Alcohol addiction control your life.
Call us today and let's get you started on the path to a better you.
What To Look For In An Alcohol Detox
When choosing an alcohol detox, keep the following points in mind:
Choose an alcohol detox that has a diverse staff full of licensed therapists, medical professionals and experienced psychologists – Make sure that the detox offers around-the-clock medical care should any complications arise.
Find an alcohol detox that has a range of amenities geared towards client comfort – For example, Pine Tree Recovery Center offers amenities like private and semi-private bedrooms, chef-prepared meals and access to a fully-stocked kitchen, access to on-site 12 step meetings and comfortable, well-appointed common areas.
Look for a facility that is both licensed and accredited – Pine Tree Recovery Center is nationally accredited, and has quickly gained a reputation as one of the most highly respected programs throughout the state of Maine – and the remainder of the country. We have also received the Gold Seal of Approval from The Joint Commission, the highest level of accreditation for a healthcare facility.
Begin Healing Now!
Have A Call With One Of Our Treatment Advisors
Caring & Experienced Staff

Fully Licensed & Accredited
Begin Your Journey of Healing
If you or someone you love has been suffering at the hands of an alcohol abuse disorder of any severity, Pine Tree Recovery Center is available to help. We understand that committing to alcohol detox can be overwhelming in and of itself, and for this reason we have developed an admissions process that is simple and easy to navigate. Contact us today for a brief pre-assessment, a no obligation health insurance benefit check and a plan for intake – all of which can be completed in a matter of minutes. The moment you contact us, we conduct a brief pre-assessment over the phone to ensure our medical detox program is the best fit for you or your loved one. Our dedicated staff members ask a series of simple, non-invasive questions, including, "How long have you been drinking alcohol?" "How many alcoholic beverages do you consume on a daily basis?" "Have you ever been diagnosed with a mental health disorder like anxiety or depression?" Once the assessment is complete, we offer a free, no obligation health insurance benefit check for men and women who are currently insured through a major regional or national provider. If you or your loved one is uninsured or underinsured, not to worry – we offer a range of additional coverage options, including self-pay and private pay. Finally, we set a date and a time for intake and line up safe and reliable transportation (a service we offer if need be).
When it comes to leading a happy and fulfilling life in alcoholism recovery, you are truly the only thing standing between addiction and a life beyond your wildest dreams. Contact us today to learn more about our comprehensive and highly individualized alcohol detox program, or to get started on your own recovery journey.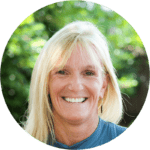 Reviewed for accuracy by:
Randi is a Licensed Clinical Social Worker and Licensed Alcohol and Drug Counselor and Supervisor who has over 20 years of experience in the field of mental health and addictions. She has worked in both clinical and administrative leadership roles and also has extensive career experience in gender specific trauma treatment, crisis intervention, structural family work and substance use disorder treatment and supervision.