For recovering addicts, getting over the physical aspects of their disease is just the first obstacle. Once people move into recovery after detox treatment, they need to confront an equally difficulty reality. A negative mindset and low self-esteem play a large role in addiction and the threat of relapse rather than beating addiction. Relapse rates among people suffering from addiction fall somewhere between 40% and 60%, so it is important to do all you can to lower your risk.
The relationship between low self-esteem and the threat of addiction is a theme that has been deeply studied. One investigation, published in the Archives of Psychiatric Nursing, found that people with substance abuse issues tend to suffer from medium-to-low self-esteem. The researchers conclude that counseling for self-esteem is an effective way to help treat the underlying roots of addiction.
Self-doubt is normal – especially after a perceived failure – but it is important to keep in mind that addiction is not a failure. It is a disease just like any other, and to the extent that you can you need to ignore the stigma and move forward.
Below you will find a few ways to help you conquer self-doubt following addiction:
Keep a journal of the things you are proud of.
When you accomplish things during your recovery, you should keep a log of those events. This log can serve as a reference for yourself to look at when you are feeling low. You can also try to make it a point to give yourself an affirmation each day. Simple, positive statements like "I am enough" or "I am trying as hard as I can" every day over the course of a few months can really help you change the way you feel about yourself.
Our Drug & Alcohol Detox Services Include
---
Forgive yourself.
A hallmark characteristic of addiction is impulse control, so it is not uncommon for people with this disease to do things they regret while using. You have to forgive yourself and try to let those events stay in the past where they belong. Self-loathing and blame can take a huge toll on self-esteem and increase the likelihood for relapse. Remember that you are only human. Forgive yourself for your mistakes and don't allow your past to define how you view yourself going forward.
Do a nice thing each day.
It may not sound like much, but making an effort to do one kind thing each day can help people increase their appreciation for you, which in turn can increase your self-appreciation. The gestures can be simple: Hold the door open for somebody; take the time to give someone thoughtful directions if they ask; or let someone else sit on the bus while you stand. You should also consider the healing benefits of volunteering in your community. One study, published in BMC Psychiatry, notes, "Self-worth and feeling able to contribute to society…volunteering [are] perceived to be essential elements of successful recovery."
Ready To Begin Your Drug & Alcohol Detox?
We Offer A Safe & Effective Program
Don't let Drug & Alcohol addiction control your life.
Call us today and let's get you started on the path to a better you.
Make changes – big and small.
It might feel overwhelming at first, but recovery requires big changes in your lifestyle and habits that go beyond just not abusing substances. Get a plan together to achieve your goals: work on getting the job you want; get back into the hobbies you used to enjoy; and focus on maintaining a healthy lifestyle that includes proper diet and exercise. Self-determination and being in control of yourself can pay dividends for your self-esteem. Big changes can be made in small stages, and each time you achieve the small goals you can pat yourself on the back. This can help you celebrate yourself.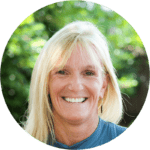 Reviewed for accuracy by:
Randi is a Licensed Clinical Social Worker and Licensed Alcohol and Drug Counselor and Supervisor who has over 20 years of experience in the field of mental health and addictions. She has worked in both clinical and administrative leadership roles and also has extensive career experience in gender specific trauma treatment, crisis intervention, structural family work and substance use disorder treatment and supervision.
Begin Healing Now!
Have A Call With One Of Our Treatment Advisors
Caring & Experienced Staff

Fully Licensed & Accredited