We all want the very best for ourselves – unfortunately, in this day and age feeling unsatisfied with what we have has become second nature. We have endless people to compare ourselves to on social media and television – we see the luxurious lives that others are living on Instagram or Facebook and we might feel jealous or self-pitying. We see how happy others are in their relationships; the fun vacations that other people seem to be incessantly taking while we have to work and clean and take care of all of our personal responsibilities. It is important to remember that social media acts as a "highlight reel" for other people's lives – people rarely expose or speak about the struggles they face on a day-to-day basis. It is also important to remember that these feelings can all be successfully combated with a little bit of authentic gratitude.
An article published by Psychology Today and titled, "The Grateful Brain" explores the connection between gratitude and overall well-being. The author of this article explains that feeling like or believing that other people are worse off than you is not gratitude. Gratitude means that you actively appreciate all of the positive aspects of your current situation, even if you have some unfavorable things going on. Rather than seeing a homeless man and thinking to yourself, "He is much off worse off than me," you see a homeless man and think to yourself, "I'm grateful that I overcame my substance abuse disorder, because now I have a roof over my head and I am capable of helping others because I am clear-headed and not so concerned with my own problems." Gratitude is about an entirely new way of thinking.
Pine Tree Recovery Center and Gratitude
At Pine Tree Recovery Center, we believe whole-heartedly in the power of positive thinking. We understand that living through active addiction is no small feat, and that more often than not clients will come to us broken, hopeless and stuck in a vicious cycle of self-pity. After going through such a horrible and devastating experience it is completely normal for clients to feel somewhat sorry for themselves. This is not uncommon and it is not unhealthy. What IS unhealthy is staying stuck in these negative and self-destructive thinking patterns. We encourage each and every one of our clients to begin trying to look on the bright side of things. Our highly trained and deeply compassionate staff members work with clients to help them step away from self-pity and self-loathing and towards acceptance, gratitude and self-love. We work to instill many healthy coping mechanisms designed to keep clients in a place of gratitude and avoid eventual relapse. Feeling self-pity can be a major relapse trigger. Our main priority is equipping our clients with the coping mechanisms and life skills they need to maintain happy and fulfilling sobriety for years to come.
Practicing Gratitude
How does one practice gratitude? An article titled "How to Practice Gratitude " that was published on the website Mindful explains noted that famed psychologist Robert Emmons once said there are two predominant ways to be and stay grateful. Emmons said that in order to stay grateful we can affirm all of the good things we have received and acknowledge the positive role that others play in our lives. When it comes to regularly expressing gratitude and working towards staying in a positive state of mind, there are numerous scientifically proven benefits. Some of these benefits include:
Improved mental health – Scientific studies have proven that individuals who are suffering from mental health conditions like anxiety and depression greatly benefit from gratitude exercises, like writing out gratitude lists on a daily basis.
Gratitude helps people accept change more quickly – Those who stay positive have a much easier time going with the flow. If something throws them off, they are able to accept their circumstances and move on far more quickly.
Our Drug & Alcohol Detox Services Include
---
Staying positive relieves stress – If we consider everything that happens in our lives something that is happening "to us," we will start to feel victimized and we will undoubtedly start falling victim to self-pity. It is important to understand that life is just happening around it, and while there are some things that we can control there are even more things that we can't control. We teach our clients to experience things, process them and move on without dwelling on the negative.
Increased ability to achieve personal goals – Pessimism is a distraction. If we dwell on things that we cannot control we will likely lose a lot of valuable time; time we could spend being productive. At Pine Tree Recovery Center, we teach our clients to set attainable personal goals and effectively work towards achieving them. Not only does reaching personal goals build self-esteem, it improves overall well-being and helps clients stay positive. They realize they are in control of their own lives, and not only that – but they are truly capable of much more than they initially thought.
Improved physical health – The mind tends to affect the body much more than we expect. Individuals who are new to sobriety and who actively make gratitude lists and practice positivity often find that physical symptoms of post-acute withdrawal subside more quickly.
Ready To Begin Your Drug & Alcohol Detox?
We Offer A Safe & Effective Program
Don't let Drug & Alcohol addiction control your life.
Call us today and let's get you started on the path to a better you.
Staying Grateful – Life and Relapse Prevention Skills
An article published in Forbes lists eight ways to have more gratitude every single day. The author suggests that people who are trying to stay positive learn to appreciate the good and the bad, practice mindfulness, acknowledge the benefit of personal challenges, volunteer, practice self-expression, spend time with loved ones, focus on other areas of life and – last but not least – keep a gratitude journal. At Pine Tree Recovery Center, we encourage our clients to write out gratitude lists every night before they go to bed. These lists can be short or lengthy, detailed or simple; the important thing is that clients are developing the skills necessary to stay in a place of gratitude long-term. Clients can keep these lists in a journal or tear them out and place them in a "gratitude box" for future references. Whenever an individual is feeling down or discouraged, our staff members will encourage him or her to take a look at past gratitude lists. This is an extremely effective coping strategy that has greatly improved the lives of many of our past clients.
Begin Healing Now!
Have A Call With One Of Our Treatment Advisors
Caring & Experienced Staff

Fully Licensed & Accredited
At Pine Tree Recovery Center, our main priority is instilling our clients with effective relapse prevention tools – tools they can repeatedly return to even after they transition back to fully independent living. Getting sober is no small feat, and staying sober throughout the early recovery process can prove to be even more treacherous. Fortunately, we have developed a comprehensive program of addiction recovery and relapse prevention that is effective long-term. If you or someone you love has been suffering at the hands of active addiction or has been in recovery for some time and has hit a temporary rough patch, we are available to help. Simply give us a call for more information on gratitude and staying grateful or to begin your own personal journey of addiction recovery. We look forward to speaking with you soon.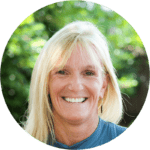 Reviewed for accuracy by:
Randi is a Licensed Clinical Social Worker and Licensed Alcohol and Drug Counselor and Supervisor who has over 20 years of experience in the field of mental health and addictions. She has worked in both clinical and administrative leadership roles and also has extensive career experience in gender specific trauma treatment, crisis intervention, structural family work and substance use disorder treatment and supervision.