Addiction Treatment Questions


Paying for Medical Detox
You have been struggling with an addictive disorder for a significant amount of time. Substance use has started to take over your life, and you are experiencing a wide range of personal consequences as a direct result. You have attempted to quit on your own with little to no success. Maybe you string together a couple of hours (or even a couple of days), but before you know it you are back to drinking or using your drug of choice. You might experience withdrawal symptoms when you attempt to quit on your own. You have decided the only option is checking yourself into a medical detox program, where you will be able to undergo a safe and comfortable drug or alcohol withdrawal. It's time to reclaim your life. But… can you afford to go to detox?
According to the 2018 Survey on Drug Use and Health, "In 2018, approximately 20.3 million people aged 12 or older had a substance use disorder (SUD) related to their use of alcohol or illicit drugs in the past year, including 14.8 million people who had an alcohol use disorder and 8.1 million people who had an illicit drug use disorder." Unfortunately, the majority of people who struggle with addiction fail to seek any degree of professional help. In many cases, this is because they don't know how to cover the cost of treatment. If you have decided to begin your personal journey of recovery with a short stay in an inpatient detox center, you might be wondering, "How do I pay for detox?"
At Pine Tree Recovery Center we know sifting through potential coverage options can seem overwhelming at first. With so many potential courses of action, finding the best fit for you might be slightly stressful, especially if you don't know what to look for. Our Treatment Advisors are standing by to help make the process of paying for detox as simple and straightforward as possible. We are available to walk you through every step of the process from start to finish. Contact us today to learn more or to get started.
Paying for Detox With Insurance
One of the most common ways to pay for rehab is through health insurance. Private detox centers usually accept coverage from major regional and national health insurance providers. If you are currently insured, there is a good chance some or all of the services provided by the detox center you are looking into are covered partially or in full. The Affordable Care Act (ACA) was passed in 2010 under the Obama administration. The ACA considers mental and health services to be essential medical services, meaning addiction treatment is covered — by law — through major national and regional health insurance providers. Plans must cover services provided by residential inpatient detox and rehab centers, addiction therapy and counseling and other substance use disorder treatment options. Types of addiction treatment covered by health insurance providers include:
Your specific addiction treatment benefits depend on what state you live in and what insurance coverage policy you choose, though there is a very good chance your current provider will cover some or all of the treatment services provided by the detox center you are looking into. Most detox centers also offer free, no obligation insurance benefit checks which can be completed over the phone in a matter of minutes. If you are considering seeking medical detox through Pine Tree Recovery Center, we offer health insurance benefit checks to help you quickly determine how much of our detox program is covered.
Using In-Network Insurance for Detox
When choosing a medical detox center, it is a good idea to consider whether that center is in-network or out-of-network with your current health insurance provider. If a detox center is in-network, it means the center is one of the health care providers covered by your current plan. Every health insurance company works directly with a network of medical professionals, healthcare facilities and pharmacies. These providers meet a certain set of criteria, and because of that, their services are mostly covered (aside from a co-pay).
There are numerous benefits to choosing an in-network detox facility. The cost of treatment is almost always significantly lower. However, the length of your stay might be limited to a certain number of days, you might not have access to the best amenities, treatment groups might be larger and your experience might be less individualized overall.
Using Out-of-Network Insurance for Detox
If you are using out-of-network insurance for detox, it simply means your provider will not cover the cost of the provided services partially or in full and you will be responsible for paying the difference. In many cases (depending on your current health insurance provider) out-of-network detox centers offer nicer amenities and more ancillary services.
When choosing an in-network or out-of-network detox center, it helps to understand the difference between PPO, HMO and EPO.
PPO, or Preferred Provider Organization – PPO offers a more expansive and diverse network of healthcare providers. Out-of-pocket costs tend to be higher, but if you are willing to pay higher monthly premiums, the services you receive will typically be more individualized and integrated.
HMO, or Health Maintenance Organization – HMO offers a local network of healthcare providers in a specific area. This type of health insurance plan often has more affordable monthly premiums than PPO or EPO plans, but you will have fewer providers to choose from and you will need a referral from your primary care physician before seeing a specialist (like a substance use disorder detox or rehab or center).
EPO, or Exclusive Provider Organization – An EPO plan provides a local network of doctors and facilities, and has lower monthly premiums than PPO plans. If you make the decision to seek treatment from a medical detox outside of your plan, you will be asked to cover the difference — and this can get rather expensive. If you are willing to pay a higher deductible and you are looking for lower monthly premium costs, an EPO plan might be an ideal choice.
Private and Out-of-Pocket Payment for Detox
Utilizing health insurance to pay for detox is far from your only option. Many people choose to pay for detox services privately or out-of-pocket. You might be tempted to write off this possibility before adequately exploring it. In truth, most private detox centers provide effective and budget-friendly services — going to detox for between three and seven days is likely much more affordable than you think. We encourage you to reach out to the detox center you are looking into and explore all of your potential coverage options.
Benefits of Private Pay for Detox
When it comes to privately paying for medical detox there are several significant benefits. These benefits are:
You can attend any medical detox center in your personal budget. Private pay allows you to choose the detox you believe is the best fit for you, rather than being limited to an in-network facility.
In some instances, out-of-pocket costs end up being less than the deductible. Private pay options might actually save you money if your out-of-pocket cost while utilizing your health insurance is still exceptionally high.
You can customize the length of your stay in medical detox rather than have length of stay dictated by your insurance provider. Perhaps your current provider only covers three days in medical detox, but you require a minimum of five days. When you are paying privately you can better ensure you are receiving the length of care you need and the quality of care you deserve.
Average Costs of Private Detox
How much does a detox program cost, on average? Well, it depends on what you're looking for. If you are looking for effective and personalized medical detox services in a privately run, inpatient center, you will probably end up paying between $3000 and $4000 for a five to seven day stay. This average cost might fluctuate slightly depending on the offered services. For example, you might pay slightly more for a detox center with private bedrooms, an on-site spa and daily acupuncture and massage therapy. Consider what you are looking for from a medical detox center. Which services are you unwilling to compromise on?
Our Drug & Alcohol Detox Services Include
---
Free & State Funded Detox Programs
Looking into a free or state-funded detox program might be a good idea if you are uninsured and you are unable to cover any out-of-pocket costs. Many states provide detoxification services funded by the government. However, there are certain obstacles which go hand-in-hand with state-funded detox facilities. It might be difficult to find an open bed; you might end up waiting days or weeks for an available spot, which can be an issue if you are suffering from a life-threatening substance use disorder. Additionally, care will be less individualized, and aftercare planning services are typically limited.
When looking into affordable detox options you might want to consider Medicaid or Medicare, two state-funded insurance programs. According to the Department of Health and Human Services, Medicare primarily serves people over the age of 65 as well as younger people with disabilities and dialysis patients. Medicaid is an assistance program geared towards helping low-income Americans of every age. This federal-state program varies from state-to-state and is run by state and local governments following federal guidelines. Contact Pine Tree Recovery Center today to learn more about state-funded detox centers in your immediate area, Medicare and Medicaid.
Private Funding for Detox
Outside of health insurance and out-of-pocket payments, you can look into private funding options for detox. Private funding can be beneficial, because it opens up your options while allowing you to seek medical detox services quickly and efficiently. There are many ways to fund medical detox privately. You might choose to take out a medical loan, finance the cost of detox, use your personal savings or ask a loved one for a loan. At Pine Tree Recovery Center we are available to help you determine which coverage option is the best fit for you. Our Treatment Advisors are standing by to answer any additional questions you might have. Contact us today to learn more or to get started with our simple and straightforward admissions process.
Medical Loans for Detox
A medical loan is a special loan provided by a financial institution or online vendor for the purpose of covering a medical service, like a surgical procedure or a short-term stay in a medical detox center. Medical loans are typically unsecured loans. This means they are not tied to any collateral and you will not lose a personal possession (like a vehicle) if you default on your payments. Interest rates are fixed and paying off such a loan typically takes between one and three years. When obtaining a loan of any kind you must prove that you are in relatively good financial standing, meaning you are not in serious debt and your credit score is commendable. Of course, active addiction often strips people of their ability to fulfill personal responsibilities. Addiction leaves many people in a state of financial ruin, and keeping up with credit card payments is generally not top priority for those in the throes of a substance use disorder. However, if your addictive disorder has not yet resulted in a range of serious consequences and you are still in good financial standing, a medical loan might be an ideal option. If you would like to learn more about taking out such a loan, contact us today and we will point you in the right direction.
Ready To Begin Your Drug & Alcohol Detox?
We Offer A Safe & Effective Program
Don't let Drug & Alcohol addiction control your life.
Call us today and let's get you started on the path to a better you.
Addiction Detox Financing
The term "financing" essentially means you take out a loan which you agree to repay over time. You might be familiar with the concept of financing a car or financing a home. Financing a medical service like drug and alcohol detoxification is essentially the same. In order to do so, you must have decent credit and be in good financial standing. If you are in good financial standing you can often finance detox with a low interest rate, meaning you will pay less over time. If you are interested in learning more about your medical detox financing options, contact us today.
Using 401k & Other Savings for Treatment
You might have a personal savings account or a 401k (a retirement savings and investing plan provided by your current employer). You might be hesitant to tap into personal savings in order to cover medical detox. If you are on the fence, we recommend considering the cost of medical detox versus the cost of active addiction. If you continue along the path you are currently on, symptoms associated with addiction will continue to worsen in severity and you will lose more and more at the hands of your substance use disorder. Your interpersonal relationships will suffer, your financial stability will crumble in time, and your personal career goals will eventually fall by the wayside. A short stay in medical detox can change your life for the better, and give you the motivation you need to begin living a life of recovery.
Asking a Friend or Loved One to Help Pay for Detox
If you have a close friend or family member who is in good financial standing and who supports you on your journey of addiction recovery, it might be a good idea to ask this person if they would be willing to help cover the cost of detox. Asking a loved one to help pay for detox might prove difficult if you have been in and out of treatment multiple times in the past, or if you have previously "borrowed" money and spent it on drugs and alcohol. Before asking a loved one for financial assistance, we recommend honestly considering how much you need and how long it will take you to pay them back. For example, if you have little to no financial assets, avoid promising to pay your loved one back as soon as your stay in detox ends. Let them know you are planning on continuing your recovery journey, and you will prioritize paying them a certain amount every month once residential treatment ends and you are able to maintain a full or part-time job. Be realistic, and try not to be too discouraged if your family is unable or unwilling to help. When it comes to addiction, trust is often something which must be slowly rebuilt over time.
There Are Many Ways to Pay for Detox
When considering how you are going to cover the cost of detox, remember you have several viable options available. We know it can all seem overwhelming at first, but avoid letting coverage-related stress prevent you from seeking the professional help you need. We are readily available to help you quickly decide which coverage option is best for you or your loved one. According to the National Institute on Drug Abuse, treatment is always less expensive than its alternatives, like incarceration, criminal justice costs, theft and substance-related accidents and injuries. If you are struggling to determine whether or not medical detox is "worth it," we encourage you to consider the cost of active addiction. If you make the decision to give addiction treatment your full effort, your quality of life will undeniably improve — in fact, you will likely start living a life beyond your wildest dreams.
The sad truth is many people who are in desperate need of medical detox services avoid seeking professional help because they believe they cannot cover related costs. At Pine Tree Recovery Center our main priority is helping you receive the care you need no matter what. Whether you utilize your current health insurance plan, apply for a medical loan or seek treatment from a state-funded facility, we are available to walk you through every step of the process from start to finish.
Begin Healing Now!
Have A Call With One Of Our Treatment Advisors
Caring & Experienced Staff

Fully Licensed & Accredited
Contact Us Today to Learn More
Making the decision to reach out for professional help is not always easy. There are many important factors to consider. Is the cost of medical detox really worth it? Can I detox on my own; is entering an inpatient detox center really necessary? When it comes to drug and alcohol addiction of any severity, medical detox almost always comes as a recommended first step on every individual journey of recovery. Attempting to detox on your own can be extremely dangerous, and withdrawal symptoms often lead a person back to using or drinking before the detox process has concluded. At Pine Tree Recovery Center we remain dedicated to helping people receive the addiction treatment services they need regardless of their current financial ability. If you or someone you love has been struggling with addiction as in need of medically monitored detoxification services, we are available to help. The moment you reach out, either over the phone or directly through our website, you will be put in touch with an experienced Treatment Advisor who will provide you with a free, no obligation insurance benefit check and answer any additional questions you might have. Our entire admissions process takes around 20 minutes from start to finish. Once we smooth out the finer details we arrange local transportation to our Portland, Maine detox center. Contact us today to begin.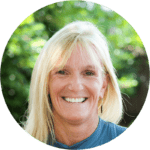 Reviewed for accuracy by:
Randi is a Licensed Clinical Social Worker and Licensed Alcohol and Drug Counselor and Supervisor who has over 20 years of experience in the field of mental health and addictions. She has worked in both clinical and administrative leadership roles and also has extensive career experience in gender specific trauma treatment, crisis intervention, structural family work and substance use disorder treatment and supervision.