Maine Recovery Resources


The State of Alcohol Abuse in New England
At Pine Tree Recovery Center we have seen the impact that excessive alcohol consumption has on the state of Maine and on New England as a whole. In response to the consistently high rates of alcohol abuse throughout this region of the country, we have developed an alcohol detox program that caters to people throughout New England. As it stands, alcohol is the third leading cause of preventable death in the United States. The Centers for Disease Control and Prevention defines excessive drinking as the consumption of eight or more drinks per week for women and 15 or more drinks per week for men. If you drink excessively, it does not necessarily mean you are suffering from a diagnosable alcohol use disorder. However, if you have a difficult time quitting on your own or stopping once you start, it is a good idea to reach out for some degree of professional help. Our detox program was designed for people struggling with a mild, moderate or severe alcohol use disorder. If you are ready to get your drinking under control and begin living an entirely new way of life, we are available to help. Contact us today for more information.
Alcohol Consumption in Maine
According to America's Health Rankings, an annual study funded and published by the United Health Foundation, rates of excessive drinking in Maine are slightly higher than the national average; 29.4 percent of Maine residents between the ages of 18 and 44 consume alcohol excessively at least once a month, as compared to 25.2 percent of the collective U.S. population. The 2014 State Epidemiological Outcomes Workgroup for Maine found that one out of every four high school students drank alcohol within the past month, one in five adults (over the age of 18) binge drank within the past month and four out of every 10 young adults (between the ages of 18 and 25) binge drank within the past month. The consequences of excessive alcohol consumption in the state of Maine are also extremely high. One out of every three driving fatalities in Maine were directly linked to alcohol consumption. Forty-one percent of emergency first responder overdose calls were directly linked to alcohol, and 11,708 arrests were directly linked to alcohol. Despite the high rates of alcohol abuse in Maine, only a small percentage of residents struggling with a diagnosable alcohol use disorder seek professional treatment. In 2013 there were 4,145 primary treatment admissions for alcohol. At Pine Tree Recovery Center we ensure that our effective alcohol detox services remain easily accessible to those in need.
Alcohol Abuse


Short- & Long- Term Effects
Short-term risks of excessive alcohol consumption include:
Alcohol poisoning.
Injuries that result from preventable workplace incidents, motor vehicle accidents, falls, burns and drownings.
Violence, which includes domestic violence, sexual assault, homicide and suicide.
An increase in risk-taking behaviors, which can lead to legal issues, injuries, unwanted pregnancies and the contraction of sexually transmitted diseases.
Long-term risks of excessive alcohol consumption include:
Social issues; problems with close friends, family members, employers and others.
The development of psychological issues like anxiety and depression.
Health problems like high blood pressure, heart disease, gastrointestinal issues, cancer, stroke and liver disease.
Permanent cognitive issues like memory loss and the development of early onset dementia.
Permanent weakening of the immune system.
The development of an alcohol use disorder/alcohol dependence.
When caught early on, the majority of these short and long-term issues can be prevented. At Pine Tree Recovery Center we are available to help. Regardless of how much an alcohol use disorder has progressed, recovery is possible. Contact us today for more information.
Our Drug & Alcohol Detox Services Include
---
How Do I Know I Have an Alcohol Problem?
How can you tell if medical detox is a necessary first step? Because alcohol consumption is socially acceptable and so prevalent, it can be difficult to tell whether your alcohol consumption has gotten out-of-hand or whether you simply need to reign it in a bit. There are several questions you can ask yourself to help you determine whether or not treatment is necessary.
The diagnostic criteria for a diagnosable alcohol use disorder:
Attempting to cut back on the amount of alcohol you consume but being unable to do so for any significant length of time.
Having a difficult time stopping once you start/drinking more frequently and drinking a greater amount than intended.
Spending a significant amount of time obtaining alcohol, drinking and recovering from the effects of alcohol consumption.
Continuing to drink despite negative consequences directly related to drinking.
Experiencing intense cravings for alcohol.
Failing to fulfill personal obligations and responsibilities because of excessive alcohol consumption.
An increase in risk-taking behaviors, like driving while intoxicated.
Developing a physical tolerance, meaning that a greater amount of alcohol is needed in order for the desired effects to be produced.
Experiencing withdrawal symptoms when alcohol use is stopped suddenly.
The symptoms of alcohol withdrawal can be severe unless thoroughly treated in a designated detox facility. It is never advised to quit cold turkey regardless of how moderate your alcohol abuse disorder is, seeing as both physical and psychological withdrawal symptoms can be unpredictable. At Pine Tree Recovery Center we offer effective alcohol detox services for people living in Maine and the remainder of New England.
Ready To Begin Your Drug & Alcohol Detox?
We Offer A Safe & Effective Program
Don't let Drug & Alcohol addiction control your life.
Call us today and let's get you started on the path to a better you.
Medically Monitored Detox Services in New England
At Pine Tree Recovery Center we offer medically monitored detox services in New England. It is always a good idea to enter into an inpatient detox program while you undergo alcohol withdrawal, seeing as the symptoms of withdrawal can be so unpredictable and can be life-threatening when left untreated.
Symptoms of Alcohol Withdrawal:
Severe stomach cramping
Nausea, vomiting and diarrhea
Persistent headaches
Fatigue
Insomnia and other sleep-related issues
High blood pressure
Rapid heartbeat, heart palpitations
Profuse sweating, night sweats
Uncontrollable shaking, body tremors
Extreme anxiety, panic attacks
Depression and suicidal ideation
Mood swings, marked by agitation and irritability
At Pine Tree Recovery Center we utilize a range of evidence-based approaches to alcohol detox, ensuring a safe and pain-free alcohol withdrawal. We combine medication assisted treatment with behavioral therapy and holistic treatment options in order to provide our clients with the most integrated detox program available throughout New England.
Begin Healing Now!
Have A Call With One Of Our Treatment Advisors
Caring & Experienced Staff

Fully Licensed & Accredited
Find Hope Today
When you reach out to Pine Tree Recovery Center, whether by form, chat or call, you will be instantly connected to one of our Treatment Advisors. Most of our team members are either in recovery themselves or have helped a loved one through the process, allowing them a unique and compassionate perspective. We understand exactly what you are going through and are ready to help make the process of getting admitted to treatment as straightforward as possible. We offer a pre-admission addiction assessment for any patient considering treatment with Pine Tree Recovery Center. During the pre-admission phone call, our Treatment Advisors will speak with you or your loved one to learn more about your personal needs and make sure that our New England alcohol detox center is the best fit for you. Once the pre-assessment is complete it is sent to our medical and clinical teams to review and begin crafting a customized treatment plan. In the next stage of the admissions process the Treatment Advisor will help with insurance verification and treatment cost questions. Finally, we will help arrange travel plans and set a date and a time for your intake. Contact us today to begin your personal journey of alcohol addiction recovery.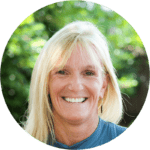 Reviewed for accuracy by:
Randi is a Licensed Clinical Social Worker and Licensed Alcohol and Drug Counselor and Supervisor who has over 20 years of experience in the field of mental health and addictions. She has worked in both clinical and administrative leadership roles and also has extensive career experience in gender specific trauma treatment, crisis intervention, structural family work and substance use disorder treatment and supervision.