It can be devastating when you've shared your life with your marriage partner but addiction comes between you. Trust issues seem to instantly arise, with both parties facing distress as the relationship begins to crumble. The addiction is often a more complex issue than either of you are prepared to handle which is why professional help is needed once the issue becomes apparent.
How Treatment Helps the Individual
Most therapists will agree that one cannot save their marriage until they first save themselves. When life starts to spiral out of control due to an addiction, you may blame your spouse for the bulk of your problems, but it's imperative to understand that this is a classic trait of addiction: blaming others for your problems.
Granted, there actually may be others to blame for some, or even most of, your stresses, but they are not to blame for the fact that you chose a path of self-destruction to deal with them. You need to be able to dig deeper into your own psyche and better identify the core motivation for your poor choices in order to become self-aware enough to start successful and long-term recovery. It takes hard work to effectively recover from addiction — you get out of treatment only as much as you put into it.
Once you're open to treatment for your addiction and start to receive the mental and physical help you need, you will only then acquire the education and tools needed to work on rebuilding the marriage and repairing the damage done by your addiction. Healing is possible, often in part, because you made the decision to face the addiction head-on and work on the issues that initially led you to this point.
How Treatment Helps the Spouse
Unless your spouse has faced an addiction of their own or has previously partnered with someone who has, he or she will most likely not fully comprehend or relate to the situation, or know how to handle it. There are a few deceptive behaviors that people often adopt when faced with a partner showing signs of addiction. It's easy to fall into denial even if your spouse does notice what's happening around them. More often than not, the addicts' spouse chooses not to acknowledge that there's even a problem.
Unfortunately, ignorance is not bliss and eventually the truth comes out. The spouse then often feels cheated, lied to, manipulated, and uncertain about what they should have done or what they can do to help. On one hand they don't want to hurt their spouse's feelings, but on the other hand, they want to fix the problem. It can become very confusing not to know how or where to start to address the apparent addiction, which further adds to undo stress on the relationship.
Our Drug & Alcohol Detox Services Include
---
One of the biggest mistakes made by spouses of an addict is to allow the destructive behavior to continue. The spouse may even resolve to leave until you agree to get the help you need or to at least allow them to help on your behalf. Partners that are open to providing unmitigated support and assistance can often become the addict's liberator when the addiction becomes so bad that you can't help yourself no matter how much you want to.
Communication is key in situations such as the above, as both parties are most likely dealing with their own internal demons at this trying time. Both partners need healing, sometimes very different types, but when a person notices signs of addiction in their partner, it's time to acknowledge the problem and take the first step to getting help.
Ready To Begin Your Drug & Alcohol Detox?
We Offer A Safe & Effective Program
Don't let Drug & Alcohol addiction control your life.
Call us today and let's get you started on the path to a better you.
Sacred Marriage and Trust
There may be preexisting trust issues in the marriage. Perhaps that's how drug use made its way into the picture to begin with. When facing marital trust issues, especially if there's a history of addiction with either of you, immediate counseling should become priority number one. The best path to clean living, especially for a former addict, is to avoid overwhelming feelings of resentment and disappointment. For this reason, additional marital counseling may be necessary well after sobriety.
The silver lining may be that if not for the addiction, the basis for the marital problems may not have ever been addressed. If you truly want to stay together and genuinely value your marriage, this situation may be a blessing in disguise. Of course, you would have preferred to get to a place of absolute trust and better communication without either of you having to face addiction but reaching the point of self-discovery is often the loftiest of goals.
Begin Healing Now!
Have A Call With One Of Our Treatment Advisors
Caring & Experienced Staff

Fully Licensed & Accredited
Stay the Course
Once sobriety is reached and the relationship has improved, you, your spouse, or your treatment professionals may recommend continued couple's therapy or group therapy to continue to solidify your bond. Most importantly for the former addict is to maintain the receipt of support with some type of therapy after treatment. It will benefit your both, solidify the commitment, and foster a heathy lifestyle going forward.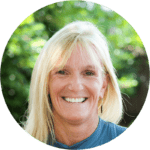 Reviewed for accuracy by:
Randi is a Licensed Clinical Social Worker and Licensed Alcohol and Drug Counselor and Supervisor who has over 20 years of experience in the field of mental health and addictions. She has worked in both clinical and administrative leadership roles and also has extensive career experience in gender specific trauma treatment, crisis intervention, structural family work and substance use disorder treatment and supervision.