Addiction Treatment Options


Opioid Dependence & Recovery
Prescription drug misuse is currently one of the most severe public health threats in the state of Maine. Over the course of the past decade, rates of opioid painkiller prescription, dependence, and overdose have skyrocketed statewide. Maine Health reports, "Between 2014-2016 and 2015-2017, the age adjusted rate of drug overdose deaths increased by 32% compared to 19% nationwide. Maine's recent surge in overdose deaths continued in 2017 with 443 lives lost, compared to 378 in 2016." Several measures have been taken to help combat steadily increasing rates of prescription opioid dependence and overdose — one of the most aggressive and effective being the implementation of Maine's Prescription Monitoring Program.
One of the most effective ways to combat prescription drug misuse and overdose in the state of Maine is by ensuring those who are suffering from prescription drug addiction have access to the treatment resources they need to recover. At Pine Tree Recovery Center we have developed an effective addiction recovery program for people of all ages in Maine and surrounding areas. If you or someone close to you lives in Maine and has been misusing prescription drugs, we are available to help. Contact us today to learn more about our accessible and individualized Maine recovery program.
About Prescription Monitoring Programs
Prescription Monitoring Programs essentially work by tracking prescriptions written by any licensed prescribing physician in the state. As soon as a doctor writes a prescription, they enter the name of the patient and the type of medication prescribed into a database. This prevents people from going "doctor shopping" — attempting to obtain more than one prescription at a time. The Centers for Disease Control and Prevention states, "Prescription Drug Monitoring Programs continue to be among the most promising state-level interventions to improve opioid prescribing, inform clinical practice, and protect patients at risk. Although findings are mixed, evaluations have illustrated changes in prescribing behaviors, use of multiple providers by patients, and decreased substance abuse treatment admissions. States have implemented a range of ways to make PDMPs easier to use and access, and these changes have significant potential for ensuring that the utility and promise of PDMPs are realized." Prescription Monitoring Programs are more than a way to keep track of who is being prescribed what. They help government officials and healthcare professionals understand the ins and outs of the nationwide opioid epidemic, allowing them to keep up with current trends. They are used to evaluate and implement the most effective interventions, and they have significant implications for public health as well as the safety of individual patients.
Maine's Prescription Monitoring Program
Maine's PMP has been enhanced and amended over the course of the past several years. Prescribers and pharmacists can now access controlled substance use information through a variety of means, including the State of Maine's Health Information Exchange (HIE) Clinical Portal system, the PMP AWARxE platform, and the AWARxE PMP Gateway EHR application. Data can be accessed by licensed prescribers (including physicians, pharmacists, nurse practitioners, veterinarians, physician assistants, dispensers, and dentists) and the delegates of licensed prescribers.
The Maine PMP works in three distinct steps:
Step One — Prescription dispensers upload relevant data to the Maine PMP database. Dispensers include all pharmacies and dispensing physicians.

Step Two — The Maine PMP secures the data in an encrypted database, keeping it safe and confidential. Data can only be accessed with permission, and prioritizes patient safety.

Step Three — Authorized medical professionals can access the data when necessary.
How Maine's Program Works
The State of Maine Department of Health and Human Services states, "The Prescription Monitoring Program (PMP) is a secure database that is used across the State of Maine to improve public health by providing controlled substance drug use information prior to prescribing or dispensing those drugs. The PMP is a key part of the State of Maine's Opioid Abuse strategy by decreasing the amount and frequency of opioid and controlled substances prescribing." When a prescription is written for a patient all relevant information is entered into a secure system. The information entered into the system can only be accessed by licensed prescribers and their delegates. Schedule II, III and IV drugs are included in Maine's PMP.
Begin Healing Now!
Have A Call With One Of Our Treatment Advisors
Caring & Experienced Staff

Fully Licensed & Accredited
Contact Us Today to Get Started
If you or someone you love has been struggling with a prescription drug addiction of any kind, Pine Tree Recovery Center is available to help. Our Maine addiction treatment program caters to people of all ages who have been unable to quit on their own, and who are looking to overcome prescription drug addiction and reclaim their lives. As soon as you make the decision to reach out for help you will be put in contact with an experienced Treatment Advisor who will walk you through our simple, straightforward admissions process. We begin by conducting a brief pre-assessment and providing you with a free, no obligation health insurance benefit check. Contact us today to begin your personal journey of healing.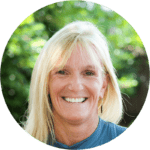 Reviewed for accuracy by:
Randi is a Licensed Clinical Social Worker and Licensed Alcohol and Drug Counselor and Supervisor who has over 20 years of experience in the field of mental health and addictions. She has worked in both clinical and administrative leadership roles and also has extensive career experience in gender specific trauma treatment, crisis intervention, structural family work and substance use disorder treatment and supervision.