Substance use disorders are characterized by the inability to control the use of a chemical substance. In 2022, 20.4 million individuals were diagnosed with a substance use disorder. (1) With such high prevalence rates, it might seem surprising that only 10.3 percent of individuals received substance use treatment the same year. (2) For those who have never received treatment, understanding the different factors involved in choosing a local addiction program can seem overwhelming.
At Pine Tree Recovery Center, we offer detoxification services and an integrated IOP program for those experiencing alcohol use disorder and other addictive disorders. Our services are provided at a relaxed, homestyle retreat as opposed to a hospital or "lock-down" facility. With the combination of medical treatment and therapeutic interventions, we can help you or a loved one develop the necessary tools needed for long-term sobriety. Contact us today to learn more and to begin your recovery process.
Benefits of Local Addiction Programs
There are different benefits associated with attending a local addiction program.
Benefits and advantages of local addiction programs include:
Affordability. Eliminating the cost of travel to and from a treatment facility can help reduce the overall cost of treatment.
Time in treatment. Those who travel within 1 mile of treatment are 50 percent more likely to complete treatment. (3)
Increase in participation of aftercare services. The farther an individual travels for treatment, the less likely they are to utilize available aftercare services. Those who traveled 10 miles or less from their home for services were found to be twice as likely to utilize aftercare services. (4)
Family involvement. The likelihood of family involvement increases when family members only have to travel locally for services, such as family therapy.
Ability to utilize therapeutic techniques. Having a short traveling distance allows for individuals to be able to practice their new skills throughout their everyday lives.
Age Restrictions
There are different age restrictions regarding addiction treatment programs. This is due to each state having different laws regarding addiction treatment. Child and adolescent programs are available for those who are under the age of 18 and experiencing substance use disorders. Adult programs offer treatment for individuals 18 years of age and older.
What Is the Program's Treatment Environment Like?
The overall environment of a treatment program can help improve the comfortability of those who attend. Here at Pine Tree Recovery Center, treatment is completed at our newly renovated facility.
Facility Amenities
Offering amenities can help improve an individual's overall stay when attending an addiction treatment program.
Facility amenities available when attending a treatment program at Pine Tree Recovery Center include:
Comfortable beds
Optional private bedrooms
Relaxing lounges
Recreational activities
Cafeteria with an onsite chef
Fully staffed medical center
Are Family Involvement & Support Offered?
Family support and involvement has been found to improve an individual's overall treatment outcomes. (5) Here at Pine Tree Recovery Center, we offer family therapy to help repair the family dynamics that may have been impacted by an individual's substance use. A licensed clinician can help you and your family break the cycle of addiction and develop the communication techniques needed for healthy familial relationships.
What Is the Program's Staff-to-Patient Ratio?
Knowing a program's staff-to-patient ratio is important when choosing a local addiction treatment program. State-funded programs often have many patients when compared to the staff available. Here at Pine Tree Recovery Center, our staff-to-patient ratio allows for each person attending to receive one-on-one and individualized treatment.
Our Drug & Alcohol Detox Services Include
---
How Does the Program Address Co-Occurring Disorders?
Mental health disorders and substance use disorders often co-occur. 13.5 percent of individuals ages 18 to 25 were diagnosed with both a mental health and substance use disorder in 2021. (6) Effective treatment programs offer the option to address both mental health and substance use disorder simultaneously. Pine Tree Recovery Center offers dual diagnosis treatment for those experiencing co-occurring disorders.
Ready To Begin Your Drug & Alcohol Detox?
We Offer A Safe & Effective Program
Don't let Drug & Alcohol addiction control your life.
Call us today and let's get you started on the path to a better you.
How Does the Program Approach Addiction Treatment?
Addiction treatment is approached differently depending on the program. Typically, an initial assessment is completed upon an individual's admittance into an addiction treatment facility. This clinical and medical assessment helps determine which services would be best for the individual's unique case.
Detoxification often follows an initial assessment, as it is best for all substances to be removed from the body in order to ensure a clear mind is present during treatment.
Medication-assisted treatment (MAT) may be utilized during the detoxification process to help decrease the negative symptoms associated with withdrawal.
Treatment Philosophy & Holistic Care
A treatment philosophy is how an addiction treatment center improves the quality of life of their clients. Pine Tree Recovery Center focuses on an individualized treatment philosophy because there is no one-size-fits all path to recovery. Our treatment facility combines evidence-based practices, personalized behavioral healthcare, and holistic options. Holistic care helps bridge the gap between traditional therapeutic methodologies and provides an individual with physical, mental, emotional, social, and spiritual well being.
Holistic practices utilized by Pine Tree Recovery Center include:
Breathwork
Mindfulness
Meditation
Yoga
Reiki
Levels of Care
A comprehensive local addiction program includes different levels of care available for different severities and frequencies of substance use.
Residential inpatient is often the highest level of care available in addiction treatment. Individuals reside 24/7 at a treatment facility to help minimize outside distractions and triggers.
Intensive outpatient care often follows residential inpatient care. Treatment is attended four days a week for 3 hours per day.
Standard outpatient is the lowest level of care provided in addiction treatment programs. Individuals reside at their private homes, and attend sessions weekly, biweekly, or monthly, depending on their progress.
Addiction Treatment Therapy & Mental Health Counseling Services
Therapeutic interventions have been found to be effective in the treatment of substance use disorders. Therapy is typically attended once a week, though they can be attended biweekly or monthly depending on an individuals progress
Therapeutic and counseling services offered by Pine Tree Recovery Center include:
Qualifications of the Staff
Staff qualifications are important when choosing a local addiction rehab center. Each staff member must complete the proper schooling and receive a state approved license after completing an examination and supervised training hours. Once licensed, continuing education must be completed yearly in order to maintain a state license.
Relapse Prevention & Aftercare Support
Relapse occurs when an individual begins using a substance following a period of sobriety. Relapse occurs in approximately two-thirds of individuals who receive treatment. (7) Pine Tree Recovery Center provides relapse prevention training to help individuals reach long-term sobriety.
Aftercare planning consists of continued support and resources for individuals to utilize following their discharge from a local addiction rehab facility. Aftercare planning can help prevent relapse.
Begin Healing Now!
Have A Call With One Of Our Treatment Advisors
Caring & Experienced Staff

Fully Licensed & Accredited
Our Simple Admissions Process
If you suspect that you or someone you love are experiencing a substance use disorder, treatment at a local addiction rehab facility may be beneficial. Contact us today to begin our simple admissions process. A Treatment Advisor is ready to speak with you to help guide you through the admissions process. A free, no obligation insurance benefits check can be provided upon your request. Reach your sobriety goals with Pine Tree Recovery Center.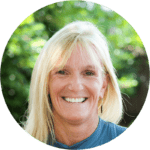 Reviewed for accuracy by:
Randi is a Licensed Clinical Social Worker and Licensed Alcohol and Drug Counselor and Supervisor who has over 20 years of experience in the field of mental health and addictions. She has worked in both clinical and administrative leadership roles and also has extensive career experience in gender specific trauma treatment, crisis intervention, structural family work and substance use disorder treatment and supervision.