Detoxing From Xanax


Is It Safe to Detox at Home?
Xanax, the brand name of the generic benzodiazepine alprazolam, is a prescription medication most commonly prescribed to treat moderate or severe anxiety or panic disorders. Because this specific medication has such a high potential for abuse, it is never prescribed to be taken on a daily basis for more than several weeks at a time. In most cases Xanax is prescribed to be taken at the onset of a panic attack. Despite this fact, Xanax is one of the most frequently prescribed medications in the country. According to the New England Journal of Medicine, the number of written benzodiazepine prescriptions in the U.S. increased from 8 million in 1996 to 14 million in 2013. The National Institute on Drug Abuse reported that rates of benzodiazepine overdose nearly quadrupled from 2002 to 2015, and that roughly 30 percent of all overdose deaths that involved opioids between the years 2010 and 2014 also involved a benzodiazepine like Xanax. Many individuals find themselves struggling with Xanax addiction and want to stop. But is quitting at home safe?
About Xanax Withdrawal
If you have been misusing a prescription benzodiazepine like Xanax for any period of time and you are serious about quitting, undergoing withdrawal is an unavoidable first step of the recovery process. You might be asking yourself, "Should I detox from Xanax at home?" There are several reasons why you might be considering this as an option. Maybe you are concerned about covering the cost of treatment; maybe you aren't aware of how serious the symptoms of Xanax withdrawal can be when left untreated. Regardless of how long you have been misusing Xanax and regardless of what dosage you have been taking on a daily basis, it is never a good idea to detox from Xanax at home.
About Xanax Abuse & Addiction
If you have been misusing Xanax you are certainly not alone. Over the course of the past several years rates of benzodiazepine abuse and addiction have increased significantly. According to an article published by the National Library of Medicine, 5.2 percent of American adults filled at least one benzodiazepine prescription in the year 2008 alone. If you were initially prescribed Xanax for a legitimate reason it can be difficult to tell whether or not you have transitioned from misuse into a diagnosable substance abuse disorder. The diagnostic criteria for a Xanax use disorder are as follows. If you are suffering from two or more of the below-listed symptoms, it is a good idea to seek professional help.
Signs of a Xanax Use Disorder
You take a higher dose of Xanax than prescribed for a longer period of time than medically recommended (or more frequently than recommended).
You engage in drug-seeking behaviors like attempting to get more than one written prescription at a time, purchasing Xanax directly from a dealer or rummaging through the medicine cabinets of family members or friends in hopes of finding an unused prescription.
You are preoccupied with thoughts of obtaining and using the medication.
You spend a disproportionate amount of time attempting to obtain, using and recovering from the effects of Xanax.
You begin to isolate yourself from friends and family, and you don't participate in activities that you previously enjoyed.
You start to engage in risk-taking behaviors, like driving after taking a high dose of Xanax or combining benzodiazepines with other chemical substances like alcohol.
You attempt to cut back on the amount of Xanax being taken, but you are unable to cut back or quit for any extended period of time.
You experience a range of consequences directly related to Xanax use including financial problems, legal issues and strained interpersonal relationships.
You begin developing a physical tolerance, meaning that a higher dose of Xanax is required in order for the desired effects to be produced.
You experience withdrawal symptoms (both physical and psychological) when use is stopped suddenly.
Our Xanax Detox Services Include
---
Symptoms of Xanax Withdrawal
The symptoms of benzodiazepine withdrawal are often severe because drugs like Xanax have a relatively short half-life (meaning that it leaves the system quickly). According to an article published by the National Library of Medicine, Xanax withdrawal is characterized by "sleep disturbance, irritability, increased tension and anxiety, panic attacks, hand tremor, sweating, difficulty in concentration, dry retching and nausea, some weight loss, palpitations, headache, muscular pain and stiffness and a host of perceptual changes."
Between one and four days after the final dose of Xanax the "rebound symptoms" of withdrawal begin to take hold. These symptoms are predominantly psychological and include severe anxiety, panic attacks and insomnia. After the fourth or fifth day of detox the "full blown" withdrawal stage begins. Physical and psychological symptoms peak in severity and in order to be resolved they must be thoroughly treated with a combination of medications and holistic therapies. Xanax withdrawal lasts for between 10 and 14 days depending on the severity of the substance abuse disorder.
If your symptoms are not treated in a medically monitored detox facility, you run the risk of developing protracted benzodiazepine withdrawal, which can last for up to several months.
Symptoms associated with protracted Xanax withdrawal:
Insomnia & other sleep disruptions
Anxiety & panic attacks
Depression
Mood swings
Loss of sex drive & libido
An inability to concentrate
Ready To Begin Your Xanax Detox?
We Offer A Safe & Effective Program
Don't let Xanax addiction control your life.
Call us today and let's get you started on the path to a better you.
Reasons to Avoid Detoxing from Xanax at Home
The symptoms associated with Xanax withdrawal can be unpredictable and can easily lead to a range of serious physical and psychological issues. At Pine Tree Recovery Center we treat physical discomfort and anxiety/depression using a combination of safe and proven medications. Upon admission to our detox program each client undergoes a detailed addiction assessment. This assessment helps our clinical team determine which treatment options are the best fit for each unique case. Psychoactive drugs (like an antidepressant or an anti-anxiety medication) could be a necessary part of the detox treatment plan if psychological withdrawal symptoms are particularly severe. The most effective detox methods vary on a person-to-person basis. If you detox at home you will not have access to a professional assessment (of course), so there will be no way to know which medications you should use to help speed along the process and make it as comfortable as possible.
Additionally, Pine Tree Recovery Center is dedicated to client comfort beyond treating all symptoms as they arise. When you commit to receiving treatment in our homestyle retreat facility, you are encouraged to take a much needed break from the stressors of daily life. You are able to relax in our beautifully appointed facility as you work towards physical stabilization and develop a personal treatment plan that includes the next appropriate level of care.
Begin Healing Now!
Have A Call With One Of Our Treatment Advisors
Caring & Experienced Staff

Fully Licensed & Accredited
The Detox Methods We Employ
At Pine Tree Recovery Center we believe that a safe and pain-free Xanax withdrawal can always be achieved with the right tools in place. We combine medication assisted treatment with intensive therapy and a range of proven holistic methods in order to provide integrated and effective care. Because the symptoms associated with Xanax withdrawal can be unpredictable and can lead to serious complications, access to 24/7 medical care is essential. In addition to constant access to medical care we provide homestyle retreat amenities geared towards client comfort. To learn more about our Portland, Maine detox facility or to begin the admissions process, contact us today.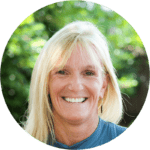 Reviewed for accuracy by:
Randi is a Licensed Clinical Social Worker and Licensed Alcohol and Drug Counselor and Supervisor who has over 20 years of experience in the field of mental health and addictions. She has worked in both clinical and administrative leadership roles and also has extensive career experience in gender specific trauma treatment, crisis intervention, structural family work and substance use disorder treatment and supervision.