Cost of Drug & Alcohol Abuse to Maine Yearly
Maine's annual cost of drug and alcohol abuse is estimated to be $1.403 billion, including healthcare, criminal justice, and lost productivity expenses. Healthcare expenses are high due to the range of health problems associated with substance abuse, and addressing these issues requires a comprehensive healthcare approach.
Substance abuse also leads to criminal activity, and initiatives like drug courts and community-based treatment programs aim to reduce recidivism and incarceration costs. Additionally, substance abuse decreases job performance and wages, hindering economic participation. Maine has implemented various initiatives to prevent substance abuse and provide treatment and support for those struggling with addiction.
Maine was considered one of the leading states in the United States for various drug use-related categories in 2008. The consequences of illicit drug use often involve incarceration, treatment, injury, crime, and even death, resulting in a significant financial burden on the residents of this northern state.
It is essential to examine how this cost is distributed across different categories and what measures have been implemented in recent years to prevent the escalation of the financial burden on Maine and its residents.
If you or someone you love has a substance use disorder, Pine Tree Recovery is available to help. We are dedicated to providing the most comprehensive and individualized medically monitored detox program. To learn more about our programs, contact us today.
What Is the Cost Every Year to Maine Due to Drug Abuse & Addiction?
According to the Maine Substance Use Prevention, Treatment, and Recovery Services Commission, the estimated cost of substance use in Maine in 2019 was $1.6 billion. This includes direct costs such as healthcare and criminal justice expenses and indirect costs such as lost productivity and social welfare. The direct costs of substance use were estimated to be $303 million for healthcare and $146 million for criminal justice. Indirect costs, including lost productivity and social welfare, were estimated to be $1.15 billion.
The report analyzes data from various sources, including state agencies, surveys, and research studies, to estimate Maine's economic burden of substance use. It also breaks down the costs by specific substances, including alcohol, tobacco, opioids, and other drugs.
Overall, the report emphasizes the need for continued efforts to prevent and treat substance use in Maine and the importance of addressing the economic impact of substance abuse on individuals, families, and communities.
Rates of Drug Abuse in Maine
Maine has been fighting against the harmful effects of addiction in recent years. Over 11% of residents over 12 reported recent drug use in the past month, higher than the national average of 8.5%. Unfortunately, drug use has led to collateral damages such as increased crime rates, resulting in an estimated $343.4 million in drug- and alcohol-related crime costs.
Maine Overdose Death Rates & Other Statistics
In 2022, Maine reported 10,110 overdoses, including 716 suspected or confirmed deaths. However, the survival rate for overdoses has risen to 93%, thanks to measures taken by the government and community treatment agencies to equip and educate the public on preventing overdose deaths. Though overdose deaths have negatively impacted the state, the higher survival rate shows that Maine's efforts to combat addiction are having an impact.
Overall, Maine has progressed in addressing addiction and its impacts on individuals and the community. However, there is still work to be done to reduce drug use and related harms and to provide effective treatment and support for those struggling with addiction.
The Maine Department of Health and Human Services (DHHS) also reports that the state has been significantly impacted by the opioid epidemic, with overdose deaths increasing sharply in recent years. In 2019, there were 380 drug overdose deaths in Maine, representing a rate of 27.7 deaths per 100,000 population, which is higher than the national average. The majority of these deaths involved opioids.
Where in Maine Do People Utilize Drugs & Alcohol the Most?
Factors like population density, poverty, and access to illicit substances like fentanyl influence Maine drug use and overdose rates. These issues have been spread throughout the state but are most heavily concentrated in Cumberland County. In 2017, Cumberland County had the highest drug overdose deaths, accounting for 26% of all overdose deaths in Maine. Of these deaths, 57 occurred in Portland.
The concentration of drug-related issues in Cumberland County is likely due to its higher population density and greater access to illicit drugs. Poverty may also play a role, as individuals living in poverty may be more likely to turn to drugs as a coping mechanism. Fentanyl, in particular, has been a major concern in Maine, as it is a powerful opioid that can be lethal in small amounts.
Efforts have been made to address the opioid epidemic in Cumberland County and throughout Maine. These include increasing access to addiction treatment and recovery services, expanding the availability of the overdose-reversal drug naloxone, and implementing harm reduction strategies like needle exchange programs. However, much work must be done to address the state's root causes of drug abuse and overdose.
Yearly Economic Costs of Substance Abuse & Related Disorders in Maine
Substance use in Maine has a significant economic impact on both businesses and residents alike. Incarceration, mortality, and treatment are just a few categories that contribute to the economic burden. As a result, Maine residents have undoubtedly felt the weight of this issue. Recent estimates indicate that substance abuse and its related effects cost Maine approximately $1.403 billion annually. This means that each Maine resident is paying an average of $1,057.
The financial impact of substance abuse on Maine is staggering, with costs stemming from various factors. For example, drug-related crime alone costs Maine $343.4 million annually. In addition, healthcare costs related to substance abuse, including emergency room visits, hospitalizations, and treatment, can also add up quickly. The economic impact is not limited to individuals, as businesses may experience lost productivity, increased healthcare costs for employees, and higher insurance premiums.
Despite these high costs, efforts are being made to address substance abuse in Maine. This includes increasing access to addiction treatment and recovery services, implementing harm reduction strategies, and improving public education on the dangers of substance abuse. By taking a comprehensive approach to the issue, it is hoped that the economic impact of substance abuse in Maine can be reduced, leading to a healthier and more prosperous state for all residents.
Our Drug & Alcohol Detox Services Include
---
Societal and Familial Costs of Substance Abuse
Substance use not only affects individuals but also hurts families and society. Maine is no exception to this trend, and the state has suffered due to the societal and emotional costs of substance abuse. In 2010, Maine spent an estimated $45.9 million on child welfare costs related to substance abuse and $3.5 million on administering social welfare programs related to drug and alcohol abuse. These expenditures reflect the significant economic and social toll that substance abuse takes on the state.
While the monetary cost of substance abuse is in the millions, it is difficult to quantify the emotional impact of substance use on Maine's residents. The impact is far-reaching and affects the quality of life of not just individuals but also families and society as a whole. Substance use often results in broken relationships, job loss, and other negative social consequences that extend beyond financial costs. The human cost of substance use cannot be overstated and must be addressed in addition to the economic impact.
Contributing Reasons to Maine's High Rates of Drug Abuse
Like many parts of the country, Maine has been affected by the opioid epidemic, fueled partly by the illicit use of prescription drugs. Families in the state have seen firsthand the devastating impact of addiction on their loved ones. In response, Maine's government has addressed the problem and provided resources to those struggling with addiction.
In recent years, the state has implemented measures to combat the illegal use of prescription drugs and reduce the potential for addiction. These efforts include initiatives to monitor the prescribing and dispensing of controlled substances and provide resources for prevention and treatment. The goal is to mitigate the harm caused by addiction and help those affected find a path to recovery.
Despite these efforts, the battle against addiction in Maine and across the country is far from over. The need for continued awareness, prevention, and treatment remains crucial to address the complex issues underlying the opioid epidemic.
Ready To Begin Your Drug & Alcohol Detox?
We Offer A Safe & Effective Program
Don't let Drug & Alcohol addiction control your life.
Call us today and let's get you started on the path to a better you.
How Much Does Drug & Alcohol Abuse Cost American Businesses Each Year?
The cost of drug and alcohol abuse to American businesses yearly is significant. According to a report by the National Safety Council, the total cost of substance use in the workplace is $81 billion annually. This cost includes expenses related to healthcare, lost productivity, and absenteeism, among others.
Drug and alcohol abuse can impact the workplace in a variety of ways. Employees who use drugs or alcohol are likelier to miss work or be late, have reduced productivity, and be involved in accidents or incidents. This affects the individual employee and can also have a ripple effect on the entire organization, leading to decreased morale and increased costs.
Employers are responsible for addressing substance abuse in the workplace and can take steps to mitigate its impact. This may include implementing drug testing programs, providing employee assistance programs, and educating employees on the dangers of substance use. By addressing substance abuse in the workplace, businesses can help to protect their employees, reduce costs, and improve overall productivity.
Begin Healing Now!
Have A Call With One Of Our Treatment Advisors
Caring & Experienced Staff

Fully Licensed & Accredited
Contact Us Today to Learn More
Contact us today if you or your loved one is ready to begin an entirely new way of life and commit to long-term recovery. As soon as you call, we start developing a plan of action that begins with an initial pre-assessment. This assessment helps us determine the most appropriate level of care for each unique case. We identify potential coverage options if our medically monitored detox program is a good fit. We work closely with most major regional and national insurance providers. Contact us today for a free, no-obligation insurance benefit check.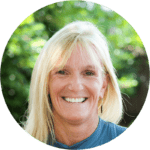 Reviewed for accuracy by:
Randi is a Licensed Clinical Social Worker and Licensed Alcohol and Drug Counselor and Supervisor who has over 20 years of experience in the field of mental health and addictions. She has worked in both clinical and administrative leadership roles and also has extensive career experience in gender specific trauma treatment, crisis intervention, structural family work and substance use disorder treatment and supervision.