Addiction continues to be a major disruptive factor in the lives of many in America today. With over 61 million residents (1) of the United States reporting drug use within the last year, the odds are that you or someone that you know and love has dealt with this life controlling issue. Thankfully, quality substance use treatment is more available now than ever before. Regularly proving to be one of the most beneficial ways of obtaining long term recovery, substance use treatment has been a viable tool for millions beginning their journey to recovery. A common hurdle for many to overcome is the process of helping a loved one begin to receive the proper treatment that they may need. Though this is rarely the same process for each individual, there are a few important factors to consider.
An excellent first step to take in this process that can be done immediately is contact one of our intake coordinators at Guardian Recovery Network. They are standing by right now to provide information and answer any questions you may have about the treatment process. We know this can be a difficult decision to make, and we are committed to making this process as easy as possible so that you or your loved one can get the help that they need.
Recognizing the Signs of Substance Abuse in a Loved One
Recognizing the warning signs as early as possible is important in helping those we love receive proper treatment before the problems related to the lifestyle of addiction worsen. Described as progressive, addiction will continue to increase in severity over time if proper intervention does not happen. Though addiction reveals itself in a multitude of ways (2) depending on the person, there are three specific areas that a loved one may begin to notice changes:
Social Relationships — One of the first symptoms that may arise pointing to a substance use disorder is the impact that it has on the user's social relationships. Many who begin to experience a substance use disorder will become withdrawn from friends or family. This is especially noticeable when the person previously was very social or outgoing.
Psychological Differences — Changes in a person's personality and cognitive ability may also be a sign that loved ones notice. As addiction progresses, it will begin to negatively impact the user's mood and overall demeanor.
Biological Changes — The third, and possibly most notable, are the changes in your loved one's physical appearance. Weight loss, bags under the eyes, and visible scabs or scars are all potential warning signs to a loved one that a substance use disorder is manifesting behind the scenes.
Talking to Your Loved One About Seeking Treatment
A critical point in the beginning stages of the recovery process is how you address the need for treatment with a loved one who may be struggling. Like many, those who are experiencing the symptoms of a substance use disorder may be embarrassed or ashamed of their current situation. Conveying the message of care and support without judgment is of vital importance if the desired effect is to help your loved one receive the help that they are in need of.
Exploring Treatment Options for Addiction
With a quick online search, will usually return more than enough information to make an informed decision concerning the care options available to your loved one. Thankfully, these days, finding quality substance use treatment options is easier than ever. Often, however, the immense amount of detail concerning various programs and treatment options can seem daunting when attempting to sift through.
Finding the Right Addiction Treatment Program for Them
Often, when seeking out a treatment facility the massive amount details provided are easy to overwhelm many. Though each factor is important to consider, there are a few key points to consider that will be pivotal when considering treatment options. These include:
Presence of trained and certified medical and clinical staff
Length of stay
Location
Aftercare options
Costs associated
Overcoming Barriers to Treatment: How to Get Them Started
Understandably, many are initially resistant to the idea of such a dramatic lifestyle change. As someone who loves them, it is often easy to grow concerned when barriers to the treatment process arise. Listen below are a few common obstacles that can be of legitimate concern to those considering substance use treatment as well as some potential solutions:
"That is too long to be away from my job/family/friends/etc,." — A simple way to address this obstacle would be to discuss how each of those areas will improve with sobriety. Many employers, friends, and family will be proud and supportive of someone that they care about seeking help that they need.
"That is too far away." — Statistically, changing locations (4) has a greater overall result on treatment outcomes as opposed to similar environments as the ones in which active addiction was able to begin. There are also a multitude of options available locally regardless of the part of the country in which you live.
"That is too expensive." — Most treatment facilities are able to work with insurance providers to cover the cost of treatment. Speaking with intake coordinators and reviewing your options are always beneficial. You may be surprised just how affordable substance use treatment can be.
Our Drug & Alcohol Detox Services Include
---
Supporting Your Loved One Through the Treatment Process
An important element in the recovery process, especially in the initial stages, is the care and support from loved ones. Shame and guilt can often arise in the participant as past habits, decisions, and emotions are all being addressed daily as they unpack the lifestyle that once held them captive. A supportive loved one providing no judgmental validation and care can be an important piece of their journey to long term sobriety.
Addressing Co-occurring Disorders They May Have During Addiction Treatment
An important element to address throughout the treatment process is the presence of a co-occuring disorder. These mental health related conditions exist alongside the substance use disorder diagnosis and require specifically trained and educated clinicians to address.
Ready To Begin Your Drug & Alcohol Detox?
We Offer A Safe & Effective Program
Don't let Drug & Alcohol addiction control your life.
Call us today and let's get you started on the path to a better you.
Dealing with Relapse: Keeping Your Loved One Motivated
Though you cannot do it for them, you will be able to offer an encouraging voice to support your loved one in their recovery efforts by educating yourself on the relapse prevention process. Groups like Al-Anon are also tools that loved ones can utilize to address the effects that your loved one's substance use disorder has had on you as well as how to play the best role that you can in helping to support.
When we see those who we love struggling, we want to provide the best care that we can for them. At Guardian Recovery Network we understand this need and have committed ourselves to ensuring that every person who comes through one of our programs receives the highest quality of substance use treatment available. Call today to speak with an intake coordinator to discuss your options and ensure that your loved one has the best chance for long term recovery.
Begin Healing Now!
Have A Call With One Of Our Treatment Advisors
Caring & Experienced Staff

Fully Licensed & Accredited
Contact Us Today to Learn More
Contact us today if you or your loved one is ready to begin an entirely new way of life and commit to long-term recovery. As soon as you call, we start developing a plan of action that begins with an initial pre-assessment. This assessment helps us determine the most appropriate level of care for each unique case. We identify potential coverage options if our medically monitored detox program is a good fit. We work closely with most major regional and national insurance providers. Contact us today for a free, no-obligation insurance benefit check.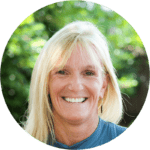 Reviewed for accuracy by:
Randi is a Licensed Clinical Social Worker and Licensed Alcohol and Drug Counselor and Supervisor who has over 20 years of experience in the field of mental health and addictions. She has worked in both clinical and administrative leadership roles and also has extensive career experience in gender specific trauma treatment, crisis intervention, structural family work and substance use disorder treatment and supervision.