Addiction Treatment


Choosing the Right Detox Center
Are you looking for the best detox in Maine? If you are experiencing drug or alcohol addiction, this guide might help you determine your best course of action for getting sober.
Over the course of the past several years rates of substance abuse and dependence have been on the rise across the country. While drug addiction and alcoholism can affect men or women of any age and in any demographic, certain regions of the U.S. have been impacted more than others. Maine, for example, is a state that has been completely ravaged by increased addiction rates. The good news is that in response to increased rates of drug use, alcoholism and addiction, numerous reputable medical detox centers and residential inpatient treatment centers have cropped up statewide. According to numerous studies, there are now more addiction treatment options than ever before. However, it is important to note that not all addiction treatment centers were founded on the principles and experience as Pine Tree Recovery Center. When looking for the best detox in Maine, it is important to know exactly what to look for.
What to Look for in a Medical Detox Center
Medical detox is a necessary first step on most long-term plans for addiction recovery. While in a medical detox center, a person undergoes a safe and pain-free drug and/or alcohol withdrawal under the care of a team of medical professionals. As soon as symptoms of withdrawal develop, they are effectively treated with a combination of evidence-based detoxification methods. Depending on a person's substance of choice and the severity of the substance abuse disorder, he or she has access to a range of treatment options including tapering, medication assisted treatment, holistic methods of healing and intensive therapy.
At Pine Tree Recovery Center we offer the following services in addition to these standard treatment methods:
Addiction assessment – At Pine Tree Recovery Center, we remain dedicated to providing the most individualized clinical care possible. In order to provide the most focused care possible during every phase of the recovery process, we regularly conduct in-depth clinical and medical assessments that help us determine where each individual client is in his or her recovery program. Upon admission to our detox center, we conduct an in-depth assessment that helps our clinical team determine which detoxification methods are going to be the most effective for each unique case.
Case management services – Upon admission to our medical detox program, each one of our clients is paired up with an experienced case manager who will walk him or her through every stage of the early recovery process. Not only does this case manager act as a client advocate, but he or she serves as the main point of contact between the clinical team and the loved ones of the client. It is the job of the case manager to keep the immediate family members of the client updated on progress in recovery and future treatment plans.
We Are Here For You
Let Us Help You Heal
Our Drug & Alcohol detoxification experience is second to none.
Learn how we can help by speaking with one of our Treatment Advisors today.
Crisis intervention services – When a loved one is in crisis, reaching out for help on their behalf might seem like the wrong move to make. The truth is, addiction treatment does not have to be voluntary in order to be effective. If you have a loved one who has been struggling with addiction and he or she refuses to seek the help that is so clearly needed, reaching out for crisis intervention services is the best thing you can do. The moment you give us a call and explain your current circumstances, we will put you into touch with a trained professional who can walk you through the process of how to help your loved one in the most effective way possible.
Individual, group and family therapy – In addition to medically monitored detoxification, we offer intensive therapeutic care. At Pine Tree Recovery Center we believe that therapeutic intervention should begin as early as medical detox. Why wait until residential inpatient treatment to begin the process of comprehensive healing?
Aftercare planning – While medical detox is an essential first stage of every recovery process, it is important to recognize that it is only the first stage. In order for detox to be effective long-term and for a person to stay sober after he or she undergoes drug or alcohol withdrawal, detox must be immediately followed up by the next appropriate level of clinical care. In most cases, this is residential inpatient treatment. At Pine Tree Recovery Center we offer personalized rehab placement services, helping our clients find a program of recovery that best suits their personal needs and requirements.
Our Drug & Alcohol Detox Services Include
---
Comprehensive Addiction Treatment Services
The comprehensive services we provide have quickly garnered Pine Tree Recovery Center a reputation as one of the best detox centers in Maine.
When looking for the best detox in Maine to meet all of your personal needs and clinical requirements, be sure to look for the following:
A facility that is run by a team of licensed medical and therapeutic professionals.
A facility that was designed with client comfort in mind.
A high client-to-staff ratio.
A medical detox that focuses on providing rehab placement services.
A comprehensive program of recovery that focuses on mental and emotional healing as well as physical stabilization.
Ready To Begin Your Drug & Alcohol Detox?
We Offer A Safe & Effective Program
Don't let Drug & Alcohol addiction control your life.
Call us today and let's get you started on the path to a better you.
Drug Addiction in Maine
Rates of opioid abuse and addiction are particularly high throughout the state of Maine. Young adults between the ages of 18 and 25 are affected more than any other demographic, though adolescents and older adults also have high rates of opioid abuse. The most common opioid narcotics used throughout the state include prescription painkillers, heroin and synthetic opioids like fentanyl. According to the American Society of Addiction Medicine, Maine actually has the highest rate of prescription opiate addiction in the nation. More than 30,000 main residents are addicted to opiate narcotics and have not sought or received any degree of medical care. This is not because the resources aren't available. If you or someone you love has been struggling with a drug abuse disorder of any type or severity, Pine Tree Recovery Center is available to help. Our comprehensive program of medically monitored detox has quickly gained a reputation as the best detox in the Portland, Maine area. We treat drug withdrawal symptoms of all types and severities, preparing our clients for success in the remainder of their recovery journeys.
Begin Healing Now!
Have A Call With One Of Our Treatment Advisors
Caring & Experienced Staff

Fully Licensed & Accredited 
Alcoholism in Maine
Alcohol is also a particularly significant problem throughout the state of Maine. According to the 2015 Maine State Epidemiological Profile, binge drinking rates among young men and women between the ages of 18 and 25 are particularly high. The amount of young adults in this age group who engage in binge drinking on a somewhat regular basis has been fluctuating between 42 and 46 percent since 2008. It was estimated that 57 percent of all Maine residents over the age of 18 had consumed at least one alcoholic beverage within the past 30 days. Throughout the state of Maine, alcohol was the primary reason behind nearly four out of every 10 substance abuse treatment admissions in the year 2011.
Finding the Best Detox in Maine
Most individuals experiencing addiction need to pursue  a short-term stay in an inpatient detox center. Seeing as withdrawal can be dangerous — even life threatening — medical detox is important. At Pine Tree Recovery Center we provide effective drug and alcohol detox services while providing our clients with the services they need to maintain sobriety for years to come. For more information, contact us today.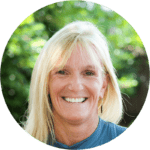 Reviewed for accuracy by: our Clinical Director:
Randi is a Licensed Clinical Social Worker and Licensed Alcohol and Drug Counselor and Supervisor who has over 20 years of experience in the field of mental health and addictions. She has worked in both clinical and administrative leadership roles and also has extensive career experience in gender specific trauma treatment, crisis intervention, structural family work and substance use disorder treatment and supervision.