You may not believe it but using marijuana in the workplace has become a growing trend. It's already been established that plenty of people drink alcohol and use prescription, and other, drugs during office hours, but the fact that they are now adding marijuana use to the mix just makes productivity and safety matters even worse.
The Invisible Vape Trail
The technology of marijuana vaping is what makes its use so easy to remain undetected. With traditional methods of use typically producing noticeable clouds of smoke, it used to be too obvious a thing to do at work. But with the popularity of vape pens, which produce almost no odor or smoke, it's become much easier to be discreet and the popularity if it's use continues to grow also in part by the decriminalization of the drug.
Drug and Alcohol Policies at Work
While the drug and alcohol policies you see at work seem to be clear about the rules regarding both, there seems to be a gray area when it comes to legalized marijuana. At the time these rules were created, the use, possession and distribution of marijuana was illegal.
In order for policies to deter marijuana vaping from being done on the job, company management will need to deter employees in a more realistic way, including the addition of specific restrictions written into the company by-laws. Otherwise, the gray area will stand, and policy will most likely remain loosely interpreted.
Our Marijuana Detox Services Include
---
Work Hazard Concerns
One of the primary concerns with smoking marijuana on the job is related to work hazards and the creation of hazardous conditions. Generally, marijuana use is associated with impairment of judgment and coordination. It appears that much of the rise of on-the-job marijuana use is in white collar office positions and has had a negative effect on worker productivity. A rise is sure to be reported in blue collar positions as well but would most likely be due to other reasons other than the misinterpretation of company policy.
Consider the work hazard created when a heavy machinery operator is high while operating an excavator in proximity to you or your property – this is an accident waiting to happen. In today's day and age, drug related accidents are a real possibility.
Ready To Begin Your Marijuana Detox?
We Offer A Safe & Effective Program
Don't let Marijuana addiction control your life.
Call us today and let's get you started on the path to a better you.
For the safety of all workers, clients, and everyone involved, makes sense to strictly enforce total sobriety at any place of work.
Loss of Employment
Many users seem to believe they should be allowed the privilege of using Cannabis during work. Although there may be simple ways to keep use below the radar, users are risking their job and source of income in addition to increasing the likelihood of causing an accident, lower productivity and chance for advancement.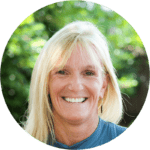 Reviewed for accuracy by:
Randi is a Licensed Clinical Social Worker and Licensed Alcohol and Drug Counselor and Supervisor who has over 20 years of experience in the field of mental health and addictions. She has worked in both clinical and administrative leadership roles and also has extensive career experience in gender specific trauma treatment, crisis intervention, structural family work and substance use disorder treatment and supervision.
Begin Healing Now!
Have A Call With One Of Our Treatment Advisors
Caring & Experienced Staff

Fully Licensed & Accredited