Staff Spotlight:


Meet BHT Supervisor Gregory Lowell
A little over four years ago, Greg Lowell began his journey with Pine Tree Recovery Center as a transport driver and per diem Behavioral Health Technician (BHT).
Today, Greg is the BHT Supervisor, serving as the main point of contact for clients and other on-staff Behavioral Health Technicians. We sat down with Greg and discussed his time with Pine Tree Recovery Center, and how his personal experiences in recovery have impacted his ability to show up for those in need.
"I started with overnights for about 6 months or so," Greg explains. "Then I moved on to the Second Shift, and eventually I became Shift Lead. I slowly worked my way up and it's been a great experience."
At the helm of the current BHT squad, Greg manages employees, ensures the needs of the clients are being consistently met, and serves as a full-time BHT on the floor.
"Managing administrative stuff while fulfilling the role of BHT five days a week makes for a dynamic environment," he says. "I've been developing the skills necessary to evaluate what's essential in the moment and pivoting when more important issues come up. It's a great way to learn how to multi-task and to get deeply familiar with the clinical program. We've had a lot of excellent employees who started out in the BHT role and are now filling a clinical role or actively pursuing further certifications."
With Pine Tree Recovery Center from the Start
Greg has been with Pine Tree Recovery Center since its inception, and has had the opportunity to grow alongside the treatment center. "In the beginning we learned predominantly through doing the job," Greg says. "We had Mike Rocks come in and give us some training. We expected things to be slow for the first 6 months or so, and pretty quickly we had 14 or 15 clients in the facility. We came out of the gate really strong, and it was a great experience, but the learning curve was really steep. It was a great time, we had a great group of people and a lot of support."
Exactly what role do Behavioral Health Technicians serve in the overall addiction treatment process? BHTs essentially serve the role of support staff members and client advocates. They are available around the clock to help clients in every and any way, whether that be offering support and encouragement, helping de-escalate client conflicts, or taking clients to and from outside 12 Step meetings.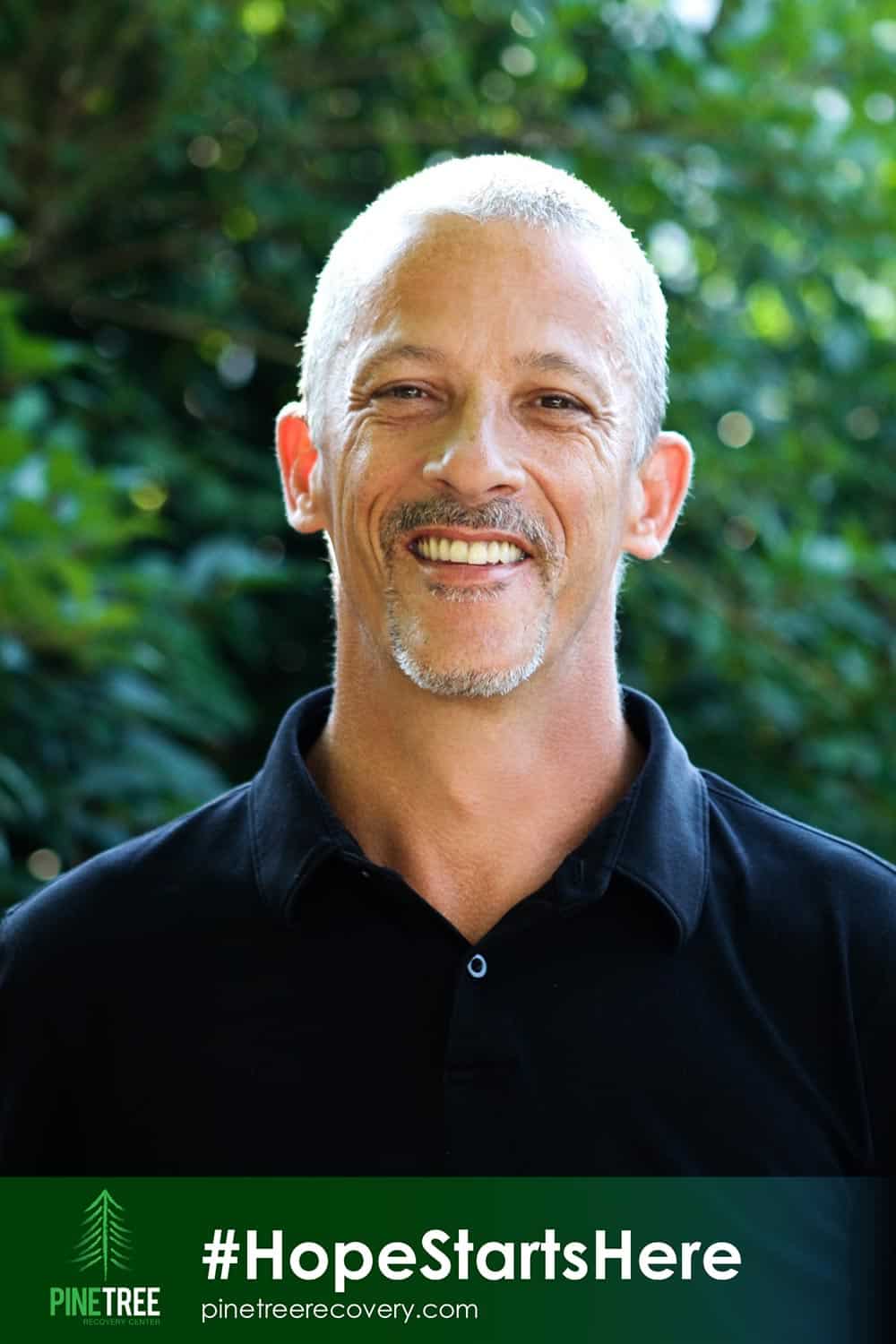 The Role of BHTs at Pine Tree Recovery Center
"The BHTs are the primary point of contact for the clients," Greg explains. "We are the face of Guardian to a large extent. The clients have the most interaction with BHTs. It's great to be able to see someone come in when they're really broken, really sick, and give them the compassionate support they need. Let them know that it's going to be okay, that we're going to get through this together. Also, to be able to reassure families who are dropping off their loved ones and don't know what to expect. It's really pretty powerful, especially when clients come back after 6 months or a year and speak at our HI commitments, and say things like, 'Wow, you really made a difference.' Those moments are real gems for me."
Our Drug & Alcohol Detox Services Include
---
Over the course of the past four years the clinical program has continued to evolve. "Programming now is a pretty comprehensive package, groups relate to one another so there is a unified message presented throughout the day," Greg says. "There are two clinical groups and one BHT group, and the topic of the day coordinates the three groups."
The size of the program caseload has also grown with time. "Our census used to fluctuate a lot; now we are pretty close to full most of the time. We have a capacity for 21 and we are usually between 16 and 21. As soon as beds open up, they get filled. The changes made in admissions have streamlined the admissions process. It's amazing to see how many people are able to get the help they need."
Ready To Begin Your Drug & Alcohol Detox?
We Offer A Safe & Effective Program
Don't let Drug & Alcohol addiction control your life.
Call us today and let's get you started on the path to a better you.
In His Free Time…
When Greg isn't at Pine Tree Recovery Center he is working at the sober house he owns and operates. "It keeps me right in the middle of where I need to be," he says. "I've been blessed that I've been able to do this for most of my recovery. I was 3 months sober when I came to the sober house that I currently own. I came in as assistant manager in 2015 and worked my way up. It's very rewarding to see people get better and to be able to touch people's lives in a positive way, offsetting the many negative ways I touched people's lives for many years."
Greg also enjoys riding his motorcycle around Portland, Maine. "Riding is a great way to disconnect and recharge my batteries," he says. "I'm also a musician, which is a great outlet and a fun hobby. You can never learn everything there is to know, so it's always a challenge."
Begin Healing Now!
Have A Call With One Of Our Treatment Advisors
Caring & Experienced Staff

Fully Licensed & Accredited
Contact Us Today to Learn More
To learn more about the Pine Tree Recovery Center staff or to learn more specifics about the clinical program, contact us today. If you or someone you love is struggling with drug or alcohol addiction and looking for effective treatment options in Portland, Maine, we are available to help.