Consequences of the Coronavirus


How COVID-19 Has Affected Alcohol Abuse Rates
One unfortunate reality of the pandemic has been its effect on the rates of alcohol abuse and dependence. At Pine Tree Recovery Center we have seen the local impact of the pandemic in Portland, Maine. The issue, however, is not unique to the East Coast. According to the National Institute of Alcohol Abuse and Alcoholism, alcohol sales throughout the country spiked significantly since March 2020 when the pandemic began rapidly spreading in the U.S. If you or someone close to you has turned to heavy drinking as a way to cope with pandemic-related stress, professional intervention might be necessary. At Pine Tree Recovery Center we offer medically monitored detox services and intensive outpatient programs for people of all ages who have been struggling with alcohol abuse or dependence for any length of time. To learn more about our effective and integrated treatment programs, contact us today.
Alcohol Abuse & COVID-19
A study published by the U.S. National Library of Medicine titled "Alcohol Consumption during the COVID-19 Pandemic: A Cross-Sectional Survey of US Adults," explored how the pandemic has affected alcohol abuse rates. The study found that:
"Participants who reported experiencing 'very much' or 'extreme' stress due to COVID-19 also reported consuming significantly more alcohol than participants who did not report these high levels of stress. In other words, stressed participants consumed alcohol on 2.3 more days over the past 30 days than non-stressed participants. It also showed an increase in the number of alcohol drinks consumed over the past 30 days by stressed participants, with these participants reporting consuming 4.6 more drinks than non-stressed participants. Top concerns during COVID-19 for respondents, included having to socially distance (76.5%); having less time to spend with family members and friends (60.1%); and schools and daycares being closed (47.1%)."
The Centers for Disease Control and Prevention stated that some people had increased their alcohol intake because they believed that drinking alcohol would protect them from the virus. The reality is, consuming alcohol weakens the immune system and ultimately makes it more difficult to overcome serious illnesses like COVID-19. Additionally, excessive alcohol consumption increases the risk of acute respiratory issues like pneumonia, which has been linked to the virus.
If you or someone you love has been negatively affected by the pandemic and has resorted to using alcohol or other chemical substances, Pine Tree Recovery Center is available to help. Our addiction treatment programs focus on equipping clients with the skills they need to maintain fulfilling sobriety for years to come.
A New Set of Triggers
The COVID-19 pandemic has contributed to rising rates of alcohol abuse and alcoholism throughout the country for a variety of reasons. Stress levels are especially high, and people are experiencing a range of personal challenges for what might be the very first time.
Common COVID-19-Related Triggers:
Financial Insecurity – Many people have been furloughed or laid off entirely due to COVID-19-related closures. While many companies have offered grace periods for those affected by the pandemic, and while unemployment benefits have helped many individuals fill in the gaps, a fair amount of people are faced with a new sense of financial insecurity. Unexpected financial issues lead to high stress levels, which can easily lead to alcohol abuse and dependence.
Job-Related Issues – Staffing shortages have become a major issue throughout the country. Some small business owners have resorted to closing their restaurants or storefronts for several days a week to avoid burning out the staff members they still have onboard. Some are unsure as to whether or not things will ever return to normal. On the other hand, employees are being forced to adjust to new hours and wages. As it stands, everything seems to be up in the air. This uncertainty can be extremely stressful.
A Lack of Social Interaction – Social distancing guidelines had a serious psychological impact on some people. Rates of depression have increased since the pandemic began, which can be attributed at least in part to significantly decreased social interactions.
Limited Access to Recovery Resources – People who were in recovery before the pandemic began have had to adapt to virtual recovery meetings. Some treatment centers closed their doors. However, Pine Tree Recovery Center has remained open and will continue to do so. We provide an essential medical service to people across the country in need of professional detox or outpatient treatment.
Co-Occurring Disorders – Not only are current circumstances leading to the development of some mental health conditions like anxiety and depression, but people with pre-existing mental illnesses have limited access to the resources they previously relied on. For example, therapy sessions might be virtual or put completely on hold. Obtaining medications might prove to be more difficult because psychiatric professionals are away from their offices or pharmacies are open for limited hours.
Boredom – Simple boredom has a harshly negative impact on some individuals. For example, a person who spent most of their time working might now be at a loss and might struggle to find healthy ways to stay occupied. Boredom can easily lead to substance use and develop into a vicious cycle of abuse and dependence over time.
Ready To Begin Your Drug & Alcohol Detox?
We Offer A Safe & Effective Program
Don't let Drug & Alcohol addiction control your life.
Call us today and let's get you started on the path to a better you.
Alcohol Treatment Options at Pine Tree
At Pine Tree Recovery Center, our alcohol detox program is designed to help clients stabilize and address the underlying issues that contribute to addiction as they begin their journey to lasting recovery. Our clinicians and medical professionals are highly skilled experts in the field of alcohol addiction recovery, and a high staff-to-client ratio allows us to provide the personalized, one-on-one attention that is critical in the early stages of recovery. We utilize a combination of intensive therapy and medication assisted treatment to prevent the more serious symptoms of alcohol withdrawal. Even if a person has not been drinking excessively for more than several months or a year, they are liable to experience a range of serious physical and psychological withdrawal symptoms which can be life-threatening if left untreated.
Upon admission to our treatment facility, each individual client undergoes an in-depth evaluation which helps our clinical team determine which treatment methods are going to be the most effective. Every individual who is admitted to our program for alcohol addiction is monitored for signs and symptoms of withdrawal. Heart rate and blood pressure are closely monitored, fluids are often administered in order to prevent dehydration and medications (like benzodiazepines) are given to combat the more severe symptoms of alcohol withdrawal. Once an individual has successfully stabilized, we offer intensive outpatient programs to help them maintain their recovery following detox.
Begin Healing Now!
Have A Call With One Of Our Treatment Advisors
Caring & Experienced Staff

Fully Licensed & Accredited
Begin Your Recovery Journey Today
When it comes to overcoming an alcohol use disorder there is truly no time to wait. Because alcoholism is a chronic condition, symptoms only continue to worsen the longer they are left untreated. In most cases medical detox is an important first step on a multi-phased journey of recovery. In addition to providing our clients with a safe and pain-free alcohol withdrawal we offer a range of addiction services geared towards a smooth transition into the next appropriate level of clinical care. Each of our clients is assigned a case manager, who works directly with the clinical team to develop a personalized aftercare plan. We understand how difficult it can be to come to terms with an alcohol abuse disorder and reach out for help, especially when you aren't sure what to expect. Rest assured from the moment you make initial content we will be available to walk you through every step of the process from start to finish. We have developed an admissions process that is simple, straightforward and can be completed in a short matter or minutes. Contact us directly through our website or call us today to learn more.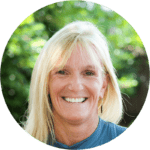 Reviewed for accuracy by:
Randi is a Licensed Clinical Social Worker and Licensed Alcohol and Drug Counselor and Supervisor who has over 20 years of experience in the field of mental health and addictions. She has worked in both clinical and administrative leadership roles and also has extensive career experience in gender specific trauma treatment, crisis intervention, structural family work and substance use disorder treatment and supervision.