You or a loved one may be considering drug or alcohol rehab if you have a history of substance abuse or addiction. While you may feel hesitant, it's always helpful to be acquainted with the process before making that final decision. Since so many people find themselves feeling happier, healthier and living a sober and productive life after going through rehab, it's an option well worth exploring.
Let's start with some common questions about what to expect from inpatient drug or alcohol rehabilitation.
What Can I Expect in Drug or Alcohol Rehab?
Inpatient care initially begins with medical detoxification or can extend through residential detox. Either way, when you first arrive at a rehabilitation facility, you will be registered as a client, your medical history will be reviewed, and you will be given a thorough medical examination. A professional staff member will speak with you about your immediate substance abuse issue(s), underlying issues or ailments if any, and address any concerns that you may have. If you are diagnosed with other conditions, treatment options will be discussed at this time.
Depending on when you last used drugs or alcohol, you may have already begun to experience withdrawal symptoms such as anxiety, confusion, or nausea. This can be an uncomfortable feeling that may have underlying medical implications that will be attended to quickly. When clients attempt to detox on their own by going "cold-turkey", changes often take place in the brain and the rest of the body that require close medical monitoring. With in-patient care, a staff of medical professionals is on hand to monitor your progress and wellness and attend to your medical needs.
How Long Will I Be in Rehab?
Inpatient drug or alcohol rehab is essentially your home away from home for the time it takes to complete the detox process. Typically, the duration of inpatient drug or alcohol rehab can be from about a week to about a month depending on the level of care. For more intensive programs, or for those who require additional medical or psychological treatment, the process can include other levels of care with attention lasting several months. You should consider bringing with you any additional medical prescriptions, limited clothing, personal items such as toothbrush, and any other items you wish to have close by – like a favorite blanket or a classic book.
Keep in mind that this can be a voluntary program where one could leave treatment at early. However, those attending under court order may face legal consequences for early discharge. With in-patient services, you will have the opportunity to associate and mingle with, if wanted, others who are going through a very similar experience as you. You will receive much support and understanding from the facility's support staff and other clients alike – all without judgement.
Our Drug & Alcohol Detox Services Include
---
What Other Treatment Will I Receive via Inpatient Care?
During inpatient rehab, you will first receive medical treatment to detox your body from the abused substance. When ready, you will receive additional help in the form of psychological and emotional support. A typical day may include individual counseling, group therapy, and educational meetings. Depending on the facility you attend, there will also be opportunities to engage in other physical and recreational activities. Studies have found that this series of treatment is the most practical and effective way to successfully treat problems with addiction.
Individual Counseling
During individual counseling sessions, you will be given the tools and actionable steps needed to cope with your issues today as well as in the future. You will also have opportunities to discuss any underlying issues such as past trauma that may have influenced your drug-related choices.
Ready To Begin Your Drug & Alcohol Detox?
We Offer A Safe & Effective Program
Don't let Drug & Alcohol addiction control your life.
Call us today and let's get you started on the path to a better you.
Group Therapy
Group therapy allows you to participate in group discussion with professional therapists and fellow rehab patients to help cultivate support, understanding and empathy, and to help encourage a "yes, I can" way of thinking.
Educational Meetings
Educational meetings allow you to fully understand how addiction and abuse has affected you physically and psychologically. A better understanding of the effects that substance abuse has on your body allows many to put the situation into better perspective. Family and/or friends may also be able to attend these meetings for an increased level of support.
Begin Healing Now!
Have A Call With One Of Our Treatment Advisors
Caring & Experienced Staff

Fully Licensed & Accredited
What Happens After I Complete the Program?
After you complete an inpatient program, you will most likely be encouraged to enroll in outpatient treatment services. These services may be provided by the facility in which you completed in-patient care or may be available through services offered by/in your community. Outpatient care encompasses an array of therapies and activities and may likely include ongoing individual counseling or group sessions as discussed with your counselor. It is also important to follow up with your provider to address and maintain treatment for any additional conditions more recently diagnosed at the facility.
Overall, inpatient rehab will rid your body of drugs, and will have laid a solid foundation to prepare you for a healthy, happy, and productive future.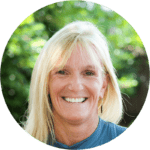 Reviewed for accuracy by:
Randi is a Licensed Clinical Social Worker and Licensed Alcohol and Drug Counselor and Supervisor who has over 20 years of experience in the field of mental health and addictions. She has worked in both clinical and administrative leadership roles and also has extensive career experience in gender specific trauma treatment, crisis intervention, structural family work and substance use disorder treatment and supervision.