Prescription Drug Abuse and Addiction
Over the course of the past two decades, prescription drug abuse and addiction have become major public health and safety concerns throughout the United States. According to the National Institute on Drug Abuse, the most commonly abused prescription medications fall into three categories: prescription opioids, prescription stimulants and central nervous system depressants (tranquilizers and sedatives). While it is true that most Americans who are prescribed a potentially habit-forming medication will take it responsibly, there were an estimated 18 million individuals who took prescriptions other than as prescribed in 2017 alone. According to the 2017 National Survey on Drug Use and Health, an estimated 2 million Americans abused prescription painkillers at least once within the past year. During the same year 1.5 million individuals abused benzodiazepines, 1 million abused prescription stimulants (like Adderall or Ritalin) and 271,000 abused a prescription sedative for the first time. Clearly, the scope of prescription drug abuse in the US is significant, and the rates of abuse, addiction and overdose-related deaths linked to prescription medications are still on the rise.
There are many contributing factors when it comes to the widespread prevalence of prescription drug abuse. On one hand, there is an ample amount of misinformation in circulation. Many mistakenly believe that because medications are prescribed by a medical professional they are less harmful than illicit chemical substances. This is far from the truth – many prescription medications have a high potential for abuse and can be extremely dangerous or lethal when taken in large quantities. Another contributing factor is the ease of access. Prescription drug abuse is extremely common amongst teenagers and young adults because in many cases, they can find unused prescriptions in the medicine cabinets of friends or family members. For this reason, safely disposing of any unused, unwanted or expired prescription medications is absolutely essential.
Prescription Drug Abuse in Maine
According to Maine Health, prescription drug abuse and overdose death rates have increased significantly in Maine over the course of the past decade. Between 2014 and 2017, the age adjusted rate of prescription overdose death rates rose by 32 percent in Maine compared to 19 percent nationwide. During the year 2016 there were a total of 378 overdose-related deaths in Maine – by the year 2017, this number had risen to 443. Sadly, prescription drug-related overdose is now the leading cause of premature death among male Maine residents under the age of 70. Comparatively, prescription drug abuse, addiction and overdose are significant issues throughout the state of Maine.
Click Here To Find Out The Closest Prescription Drug Take Back Center Near You
In order for the rates of overdose to be decreased it is crucial that all unwanted and unused prescription medications are disposed of properly. Fortunately, the next National Prescription Drug Take Back Day is happening soon!
National Prescription Drug Take Back Day
In 2010, the Drug Enforcement Administration developed the National Prescription Drug Take Back Day as an initiative to stop the unnecessary abuse of prescription medications by providing individuals across the country with safe disposal sites. Since the program was first developed the DEA has successfully reclaimed a record amount of potentially harmful and habit-forming prescription drugs. During the 19th take-back in Oct. of 2019, there were 6,174 total collection sites and a total of 882,919 pounds of unused medications collected. If you are unable to participate in the annual Take Back Day this year and you have prescription medications that you need to safely dispose of, there is a comprehensive list of year-round drug disposal sites for your immediate area. It is important to note that attempting to flush a medication down the toilet or simply throwing it away can result in serious public health hazards. The Centers for Disease Control and Prevention explains that flushing medications down the toilet that are not on the Food and Drug Administration's "flush list" can cause extensive environmental harm. For the full "flush list" click here.When prescription drugs find their way into our water supply they pollute the water with harmful and potentially dangerous chemicals. Because keeping our water clean and free of chemicals is a crucial health-related goal, National Prescription take Back Day is not only geared towards reducing the rates of prescription drug abuse throughout the US but is also geared towards protecting our health and safety as far as water resources are concerned.
Our Prescription Drug Detox Services Include
---
How to Dispose of Unused Medications
The DEA suggests that it is possible to dispose of unused medications at home in some circumstances. If you are unable to make it to a safe disposal site on Oct. 24, you can check to see whether or not the medication you are in possession of is on the DEA's "flush list." If it is, it can be flushed down the toilet without posing any public health risks and without potentially contaminating the national water supply. If the medication is not included in this list you can safely dispose of it another way – however, bringing the medication to a safe disposal site is always a better option than attempting to dispose of it at home. The steps include:
Crush up the medication into a fine powder and combine it with an unpleasant substance like cat litter, dirt or used coffee grounds.
Place the mixture into a plastic bag or another sealed container and throw it into the household trash can.
Either remove the label from the pill bottle and destroy it or black-out your personal information with a permanent marker.
Of course, it is crucial that you never share any drugs that were personally prescribed to you – even if they are non-narcotic and you believe them to be safe to use. Sharing medications is never acceptable and can be extremely dangerous.
Ready To Begin Your Prescription Drug Detox?
We Offer A Safe & Effective Program
Don't let Prescription Drug addiction control your life.
Call us today and let's get you started on the path to a better you.
Our Program of Prescription Drug Addiction Recovery
At Pine Tree Recovery Center we treat Maine residents of all ages and walks of life who have been suffering at the hands of a substance abuse disorder of any type or severity. Because prescription drug addiction is such a major issue statewide, we specialize in prescription drug addiction recovery. Our team of highly experienced and deeply compassionate professionals has developed a multi-phased continuum of care that effectively tackles all symptoms of substance dependence as well as all underlying causes and contributing factors. Our comprehensive program of recovery utilizes a combination of traditional therapeutic care and proven holistic treatment methodologies, providing an integrated approach to clinical care that cannot be found in any state-run treatment facility. We believe that quality clinical care should be readily available to all Maine residents who have been suffering from a life-threatening prescription medication addiction. For this reason we work closely with many major regional and national healthcare providers. The recovery-related services we offer are typically covered partially or in full by major health insurance companies. If you are currently insured and are curious to see how much of your treatment experience is covered, give our Treatment Advisors a call today. They provide free, no obligation insurance benefit checks quickly and over the phone. Once your coverage is determined we conduct a brief pre-assessment which helps us place you in an appropriate level of clinical care, and then we set to work developing a viable intake plan.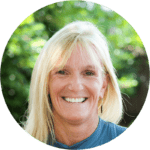 Reviewed for accuracy by:
Randi is a Licensed Clinical Social Worker and Licensed Alcohol and Drug Counselor and Supervisor who has over 20 years of experience in the field of mental health and addictions. She has worked in both clinical and administrative leadership roles and also has extensive career experience in gender specific trauma treatment, crisis intervention, structural family work and substance use disorder treatment and supervision.
Begin Healing Now!
Have A Call With One Of Our Treatment Advisors
Caring & Experienced Staff

Fully Licensed & Accredited
Join Pine Tree Recovery Center during the annual National Prescription Drug Take Back Day and safely dispose of your unused and unwanted medications. All regional disposal sites offer anonymous services and accept prescription opioids, stimulants, sedatives and tranquilizers. Do your part and help stop the abuse of habit-forming prescription medications. For more information, give us a call at any point in time.
Click Here To Find Out The Closest Prescription Drug Take Back Center Near You!