Relationships & Addiction


Tips for Getting Sober with a Partner
Getting sober can be scary at first. Not only are you venturing into unknown territory, but you know almost every component of your life is about to change. About to change for the better, sure… but about to change nonetheless. If you're currently involved in a relationship, you might be wondering if you can get sober with your boyfriend. Not just at the same time but potentially in the same treatment facility. The separation anxiety might be starting to set in and you figure so long as you're together the process will be much easier.
At Pine Tree Recovery Center we believe that while it is beneficial to have the support of your loved ones, getting sober requires you to focus all of your energy on your own journey of healing. We recommend you undergo treatment separate from your partner so you aren't faced with preventable distractions. Treatment is a time for you to heal past wounds, learn healthy coping mechanisms, develop self-esteem and a sense of self-worth and grow as an individual. You won't be able to be there for your loved ones if you haven't done the work on yourself. Once you have a solid foundation in your own recovery, then you are safe to work on your interpersonal relationships. At Pine Tree Recovery Center we specialize in medically monitored detox and intensive outpatient treatment. Our addiction services include intervention, case management, behavioral therapy, medication assisted treatment and aftercare planning. To learn more about our recovery programs, contact us today.
Getting Sober in a Relationship
Is getting sober while you're in a relationship impossible? No, absolutely not. But it does require you to implement some extra steps and take potential challenges into consideration. For example, say you stay sober and your boyfriend relapses. Are you going to start drinking or using drugs with him in solidarity, or are you going to utilize the healthy coping mechanisms you learned in treatment and lead by example? If you and your boyfriend break up during your first several months of sobriety, are you going to be okay? Or are you going to completely fall apart at the seams? When you decide to get sober alongside your boyfriend, it's extremely important that you continue to prioritize your personal recovery program and your own individual needs. As soon as you start putting the needs of your boyfriend before your own, that's when you're in trouble.
Below are several steps we recommend taking when you get sober in a relationship:
Find your own circle of friends – Many people who are new to sobriety make the mistake of putting too much pressure on their significant other to be their only lifeline or source of support. Finding your own circle of friends is extremely important when it comes to maintaining a healthy relationship.
Be honest when you're struggling – If you feel shaky in your sobriety, let your significant other know. Tell them that you plan on making necessary changes like upping your 12-Step meeting attendance or spend more time with your sponsor, and you might need a little extra space to take care of your recovery.
Even if everything seems fine, give couples counseling a shot – Many people assume couple's counseling serves as a last resort when things get really out of control and conflict can't be easily resolved. If you and your boyfriend are both in recovery it's a good idea to seek counseling even when things are going well. Having professional guidance is always beneficial.
Be sure to seek individual therapy too – Take care of your own needs on your own time. It is not your boyfriend's role to help you work through your trust issues, your unresolved trauma or any other emotional baggage you might be toting around. Seek individual therapy if you have any unresolved, underlying issues which need to be addressed.
Find healthy, recovery-oriented activities you both enjoy – Getting sober with a romantic partner can be extremely rewarding as you discover new healthy, fulfilling activities you both enjoy. Take a painting class together, go on a hike or rent a kayak for the afternoon. Explore and have fun together.
Be patient – Early sobriety is a tumultuous time. You and your boyfriend are both going to experience growing pains. Be patient with him and with yourself as you continue to learn and grow, individually and as a couple.
Setting Healthy Personal Boundaries
Setting healthy personal boundaries in your interpersonal relationships is important regardless of whether or not you're involved romantically. Once you enter into a program of recovery, there is a good chance you'll need to set boundaries with your parents, your children, your friends and even your employer and coworkers. As you learn to prioritize your own mental and emotional well-being and identify and express your personal needs, boundary setting becomes second nature.
Tips for Setting Boundaries:
Share an appropriate amount of information with the people you know and care for – This means not overindulging and not keeping people at an unreasonable distance. When you have healthy boundaries you are able to openly share how you are feeling without overwhelming your boyfriend with information you might benefit from sharing with someone else (like a sober female friend or your individual therapist, for example).
Acknowledge and communicate your personal needs – Whether you need a little extra space, more open communication from your boyfriend, more attention paid to healthy conflict resolution… it is important you know how to express these needs without pushing your boyfriend away for not inherently understanding what you require. Part of setting healthy boundaries is being able to say, "Hey, this is how I'm feeling right now, and this is what I think might help."
Our Drug & Alcohol Detox Services Include
---
Let your boyfriend know when you can't do something while accepting when he says "no" to you – If you have a date night planned and you feel overwhelmed with work, for example, let him know that rescheduling might be the best option. If you have a date night planned and he wants to reschedule, try to put the show on the other foot. In a healthy relationship it is important for both parties to feel as if they can set personal boundaries without being misunderstood or attacked.
Ready To Begin Your Drug & Alcohol Detox?
We Offer A Safe & Effective Program
Don't let Drug & Alcohol addiction control your life.
Call us today and let's get you started on the path to a better you.
Begin Your Personal Recovery Journey
When you reach out to Pine Tree Recovery Center, whether by form, chat or call, you will be instantly connected to one of our Treatment Advisors. Most of our Treatment Advisors are either in recovery themselves or have helped a loved one through the process. We understand exactly what you are going through and are ready to help make the process of getting treatment simple and straightforward. On initial contact we will ask some basic questions to get a better understanding of you or your loved one's situation. Once the initial addiction assessment is complete we offer free, no obligation insurance benefit check and help arrange local transportation to our Portland, Maine recovery center. We understand that entering into a program of recovery can seem intimidating, especially when you don't know what to expect. This is why we are ready and available to walk you through every single step of the process. Contact us today to learn more.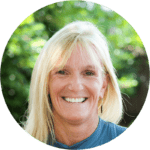 Reviewed for accuracy by:
Randi is a Licensed Clinical Social Worker and Licensed Alcohol and Drug Counselor and Supervisor who has over 20 years of experience in the field of mental health and addictions. She has worked in both clinical and administrative leadership roles and also has extensive career experience in gender specific trauma treatment, crisis intervention, structural family work and substance use disorder treatment and supervision.